The official website of Nantong Co., Ltd. of Shanghai Songjiang Shock Absorber Group introduces to you the information of the test results of rubber joint performance in 2018. This report mainly inspects the tensile strength, elongation at break, brittleness at low temperature, adhesive strength between rubber and fabric, hot air aging, change rate of tensile strength, change rate of elongation at break, night resistance and tensile strength of rubber joint in Songjiang Group. Change rate items.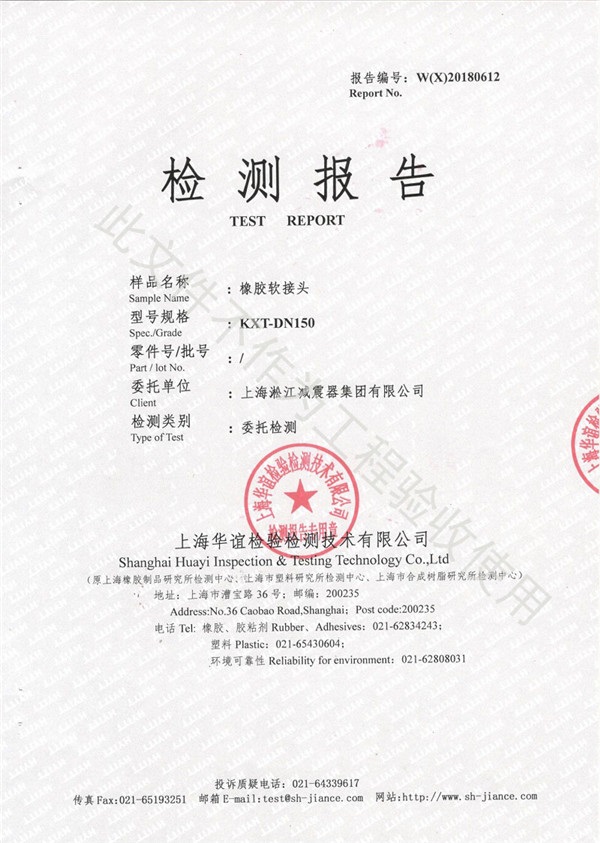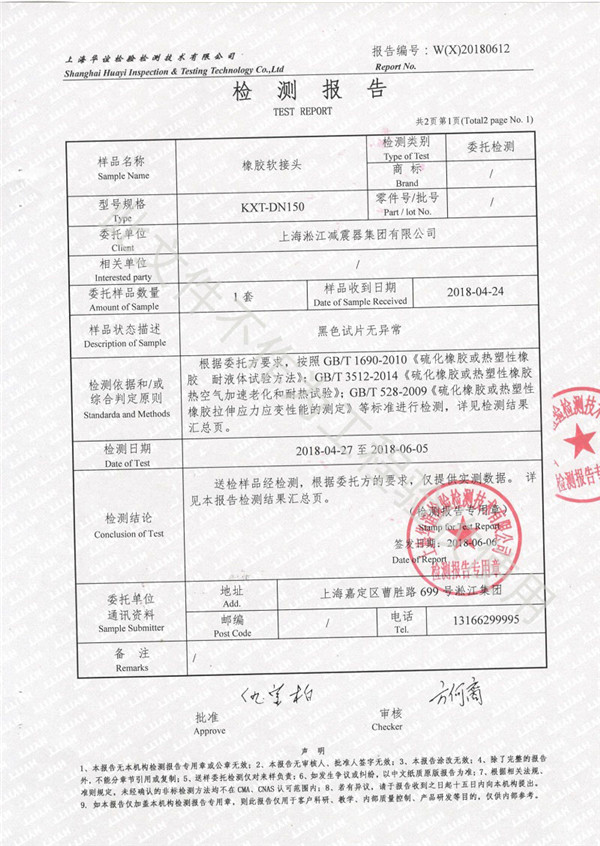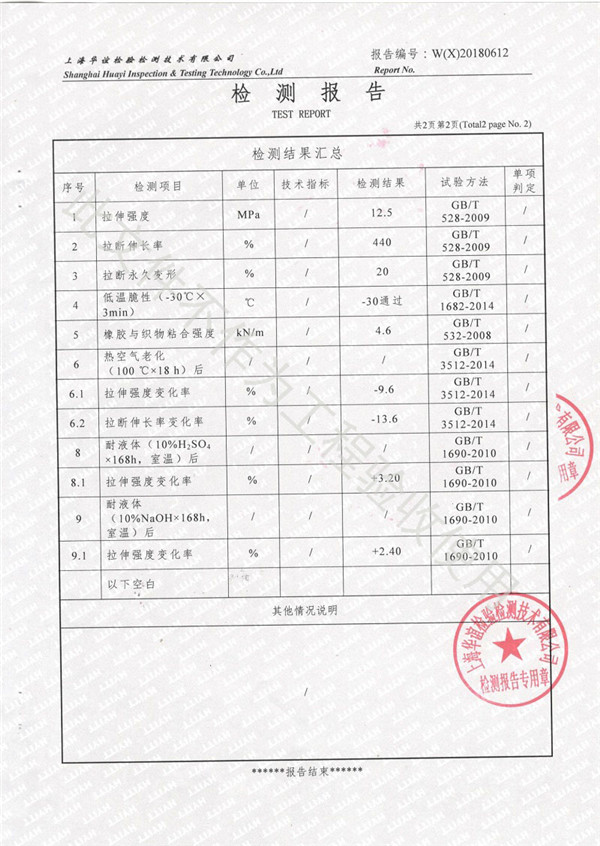 Inspection Unit: This is a comprehensive inspection by the testing center of Shanghai Rubber Products Research Institute (Shanghai Huayi Inspection and Testing Technology Co., Ltd.).
Test results: Qualified (see annex for details).
Testing basis: GB/T 1690-2010 "Test Method for Night Resistance of Vulcanized Rubber or Thermoplastic Rubber"; GB/T 3512-2014 "Accelerated Air Aging and Heat Resistance Test of Vulcanized Rubber or Thermoplastic Rubber"; GB/T 528-2009 "Measurement of Tensile Stress and Strain Properties of Vulcanized Rubber or Thermoplastic Rubber".
Note: This report is authentic and legal. It is only used as the qualified report of the performance test of rubber joints of Songjiang Group, but not as the project acceptance. If you need the project acceptance, please contact our company. Embezzlement is strictly prohibited.
Shanghai Huayi Testing and Inspection Center Complaints and Questions Tel: 021-64339617 (If you have any objections to the Shanghai Huayi Testing provided by our factory or other units, please call to check if it is true or false).
Shanghai Songjiang Damper Group Co., Ltd. Complaint Tel: 021-336665/336667 (If you doubt the way of Engineering products, please call our factory for check)
All the qualification certificates provided by Shanghai Songjiang Shock Absorber Group Co., Ltd. are true and valid. We strictly guard against counterfeiting. Our factory has its own raw material testing and finished product testing to control the quality from the source.