The official website of Shanghai Songjiang Shock Absorber Group Co., Ltd. will introduce to you: on August 4, 2018, Changsha counterfeit rubber soft joint product information of Songjiang Group. Songjiang Group distinguishes true and false products for its customers, especially the complete set of counterfeiting behavior, certificates, company names, products and complete sets of counterfeiting. This kind of counterfeiting is too fake. As soon as the website of the State Administration of Industry and Commerce is checked, it will be known that the counterfeiting is sufficiently dumb.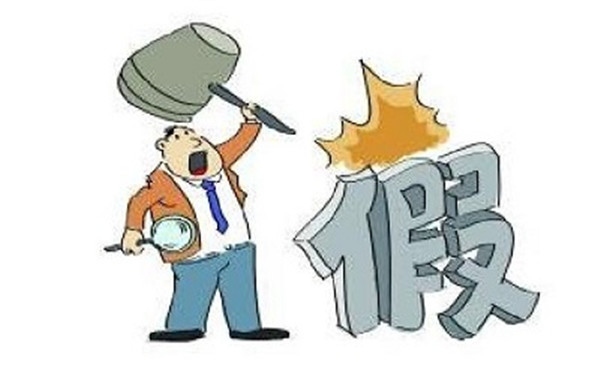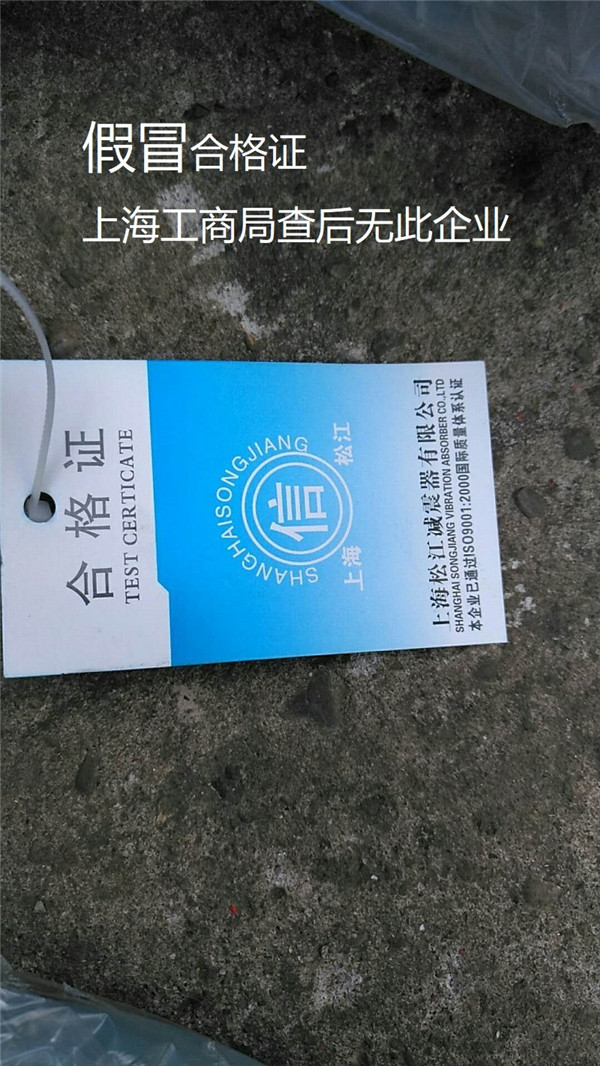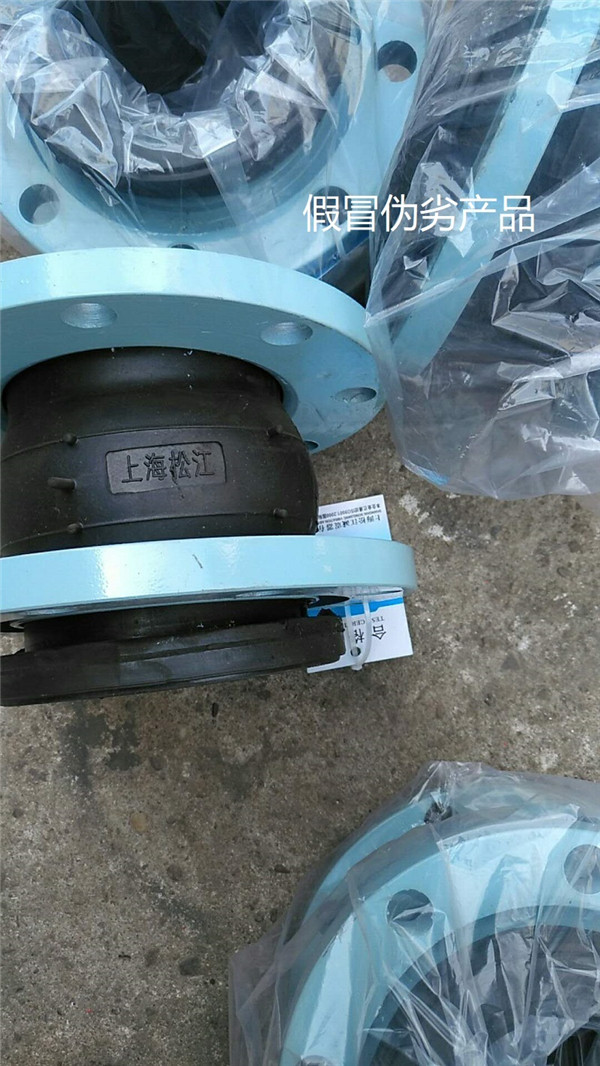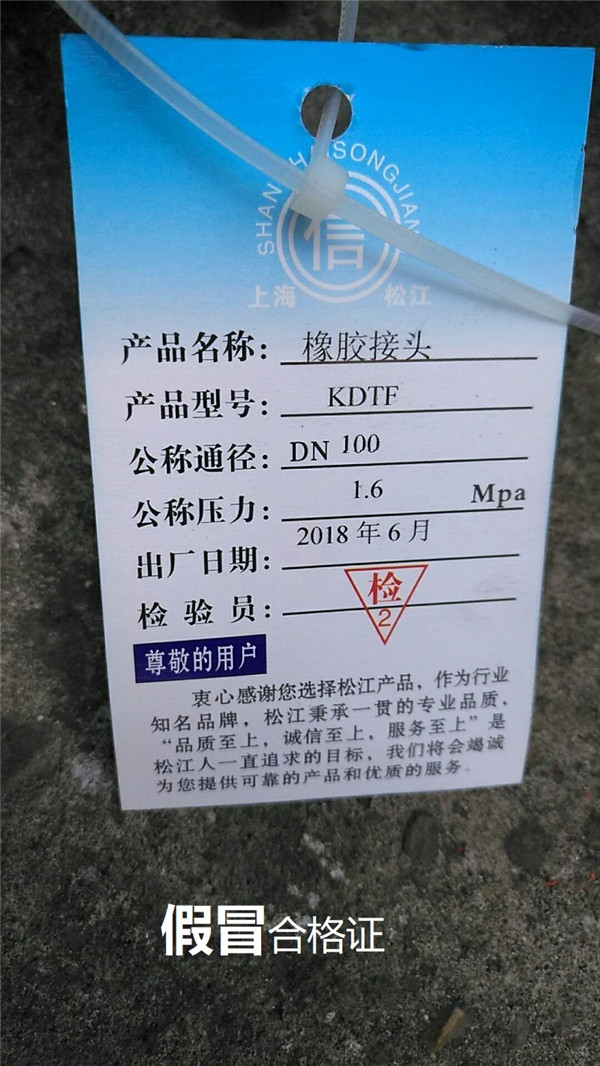 In August 2018, a distributor in Changsha reported to our factory, asking if it was a product produced by our factory. The photos were sent to us. Obviously, it was not a product produced by our factory. First, the company name on the certificate was not the name of our factory. After searching the website of Shanghai Bureau of Industry and Commerce, it was found that there was no such enterprise at all. It was confirmed that the enterprise did not exist and was a fake enterprise. Look at the product, the appearance of the product is very rough, the rubber material is very poor, the flange is also very poor, the rubber is engraved with only four words of Shanghai Songjiang, which is obviously a habitual offender of forgery, because Shanghai Songjiang is Shanghai Songjiang District, all too false, our unit products are engraved with the words: Shanghai Songjiang Damper Group Co., Ltd., and the words on tires, not labels, the following is our factory. Rubber joint appearance: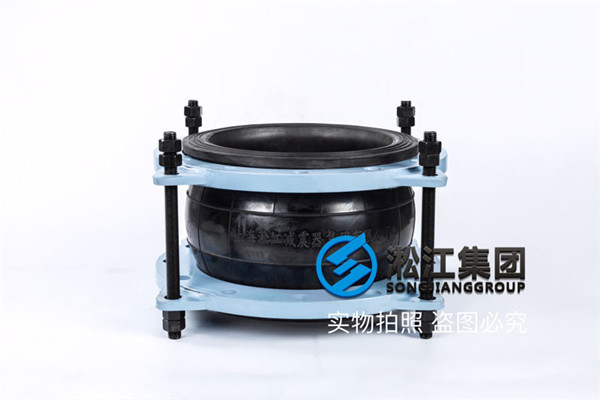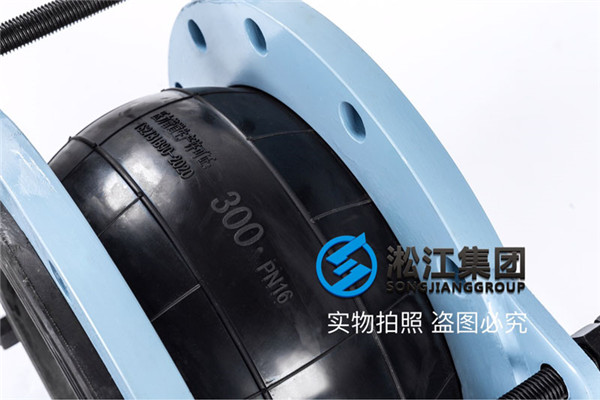 Our products are not only engraved with the company name, but also with the TS pressure pipeline production license number. Our factory is a TS pressure pipeline production license enterprise in rubber joint industry. It can't be fake or fake.