Shanghai Songjiang Shock Absorber Group Nantong Co., Ltd. will introduce to you: JB type seat spring shock absorber installation instructions/drawings, which are provided by the technical department of Songjiang Group. If you need to reproduce, please indicate the source: Songjiang Group Nantong website www.songjiangjituan.net.
Before installation, please make sure that the model and specifications of spring dampers of Songjiang Group are correct.
Installation instructions:
Tools required: Metric caliber 17mm (M10), 19mm (M12) open spanner, claw jack.
The temporary block and equipment installation can be placed at the same height as the spring shock absorber, and then the equipment can be installed. (Figure 1)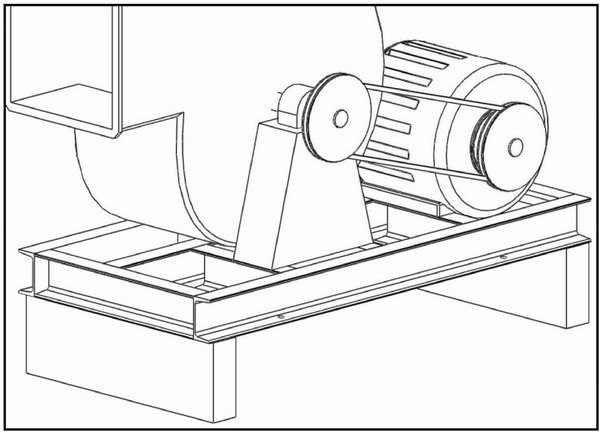 First remove the upper nut of the fixed bolt, then loosen the lower nut to lower the whole tooth bolt, so as to facilitate the spring damper to be placed in the installation position. (Fig. 2)
According to the position of the bolt fixing hole and the installation position, the foundation bolt is embedded in advance.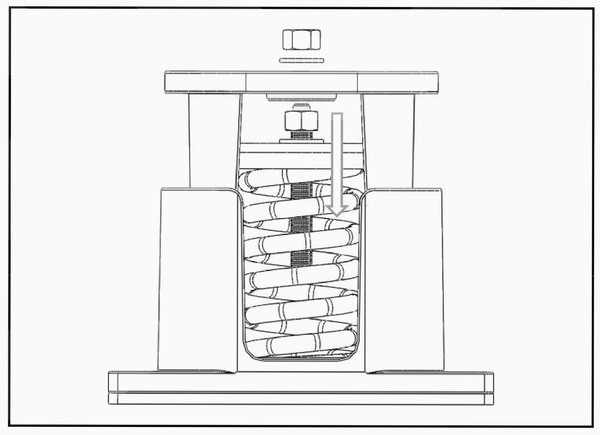 Place the spring damper in the correct position with the equipment. (Fig. 3)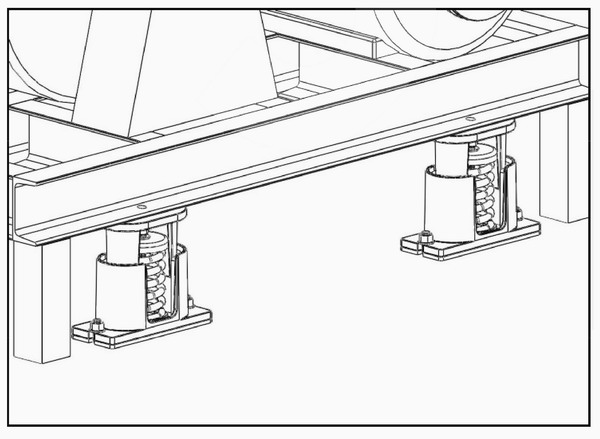 Adjust the lower nut so that the whole tooth bolt rises to the installation place with the equipment, and lock the upper nut and the whole tooth bolt. (Fig. 4)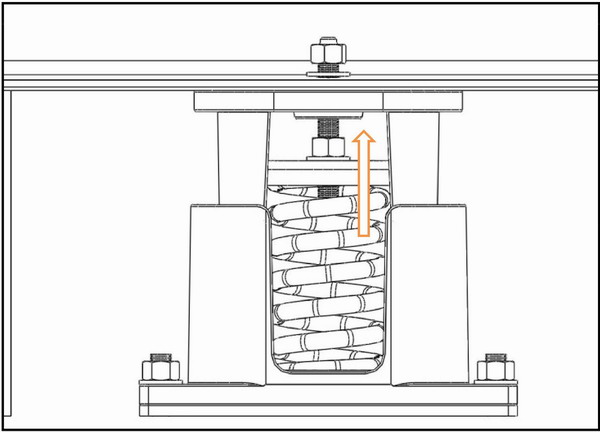 The opening wrench is used to adjust the nut clockwise so that the spring is pressed down and the adjustment is stopped when the temporary wooden platform can be taken out. (Fig. 5)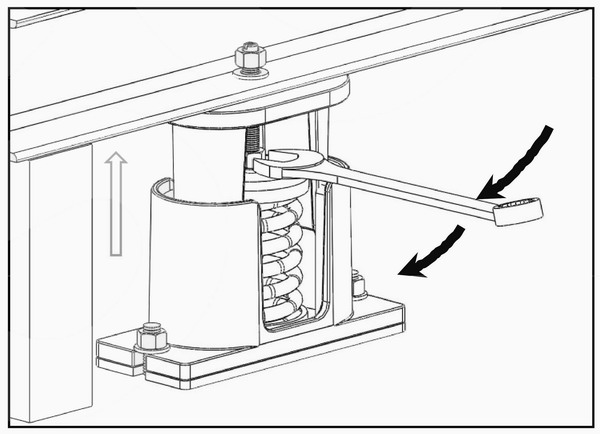 Fixed bolts will be secured to complete locking, that is to complete the installation and adjustment of spring shock absorber in Songjiang Group. (Fig. 6)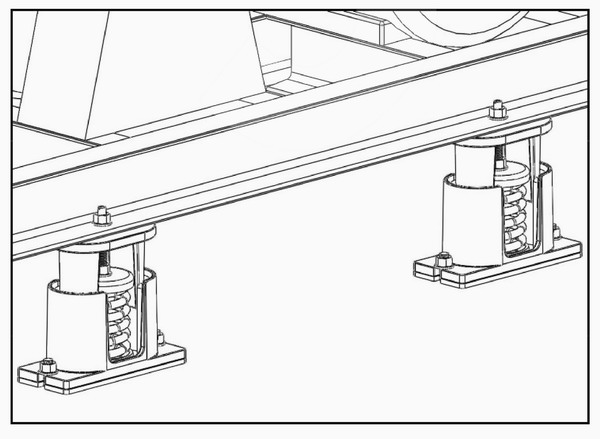 After installation, please check the spring pressure. If the spring is pressed to the bottom, it means that the load is insufficient and there is no shock absorption effect. The spring shock absorber model with larger load should be replaced, and please contact our company's business personnel. Maintenance Notes: Every month to observe whether the CS fixed bolt is loose, to maintain the spring shock absorber installation when the spring deflection under pressure is normal.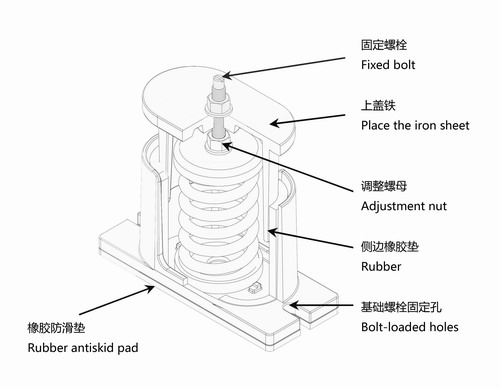 JB spring shock absorber outline size table:
型号/规格

L

(mm)

L1

(mm)

L2

(mm)

L3

(mm)

H

(mm)

D

(mm)

M

(mm)

JB-S

155

136

108

75

150

13

12

JB-M

215

195

153

90

175

15

14

JB-L

215

195

153

90

175

15

16