The Technical Department of Songjiang Group explains the correct installation skills of rubber soft joint. This article is provided by the technical department of Songjiang Group. If you need to reproduce it, please indicate that it comes from Nantong website of Songjiang Group www.songjiangjituan.net.
Key factors for installation
Note: In order to obtain good performance and prolong the service life of expansion joints, the following suggestions must be considered.
Fixed point
Rubber soft joint acts on piston by force generated by internal pressure. In order to prevent pipeline from being damaged, the pipeline must be fixed to deal with these reaction forces (FR).
The formula for calculating the reaction force of rubber soft joint is as follows:
Fr = Q x P x 0.01
Fr = reaction force in kN.
Q = effective cross sectional area in cm2.
P = actual pressure in bar or kp/cm2
Installation: Rotating metal flange makes installation easier and eliminates distortion. In order to adjust installation size to make the inherent low stiffness of Songjiang rubber soft joint. Check the range of motion, temperature, pressure and corresponding rubber material before installation.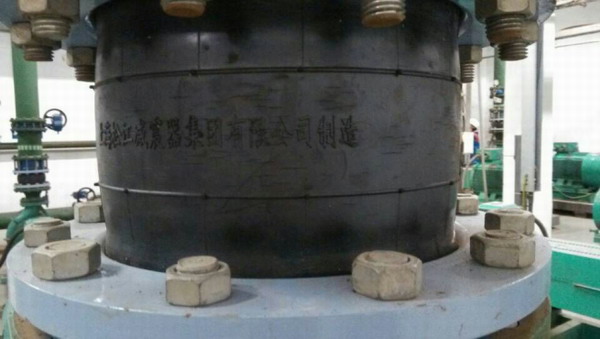 Rubber soft joints should be easily inspected regularly. I suggest that the rubber soft joint should be compressed rather than stretched, let alone twisted. Maintenance Notes: Every month to observe whether the rubber soft joint is over displacement elongation, keep the rubber soft joint in normal length.
Pressure Limited Rubber Soft Joint (with tie rod). Absorbing vibration, thereby reducing the noise to the engine room.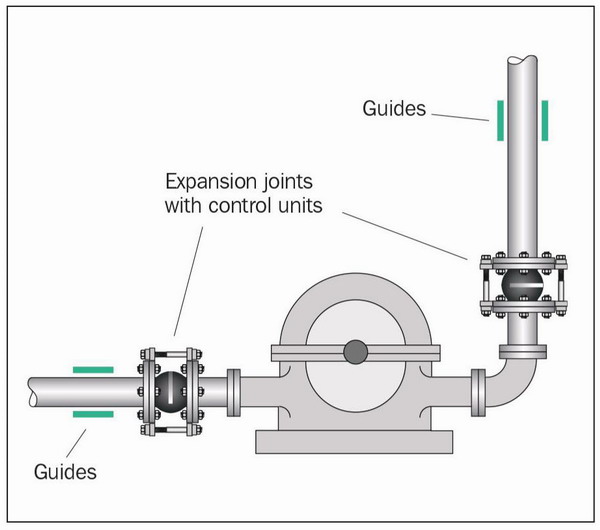 Lateral rubber soft joint device.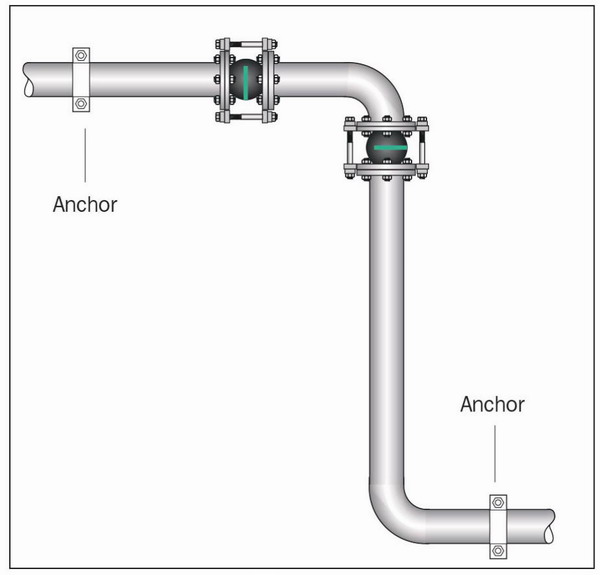 install
In order to ensure the expansion capacity, technical installation instructions, assembly bolts should be installed with bolt head opposite to the rubber pipe. (1)
If it is not possible to install bolts in the opposite direction of the rubber tube, it is necessary to ensure that the threaded bolts are as few as possible (no more than 2mm or 3mm) to avoid damage to the body.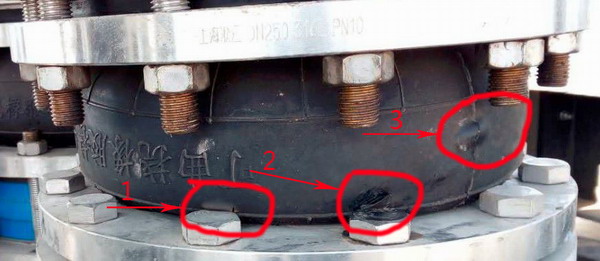 In the skew sequence with uniform distribution of bolt pressure, it is necessary to adopt progressive and transverse methods.
The design of rubber soft joint ensures the sealing of flanges, which is why gaskets are not needed.
Note: If the bolts and nuts are tightened too much, the sealing surface may be crushed to leak!
Antiflange:
Correct installation of side flange is very important for safe operation and service life of rubber soft joint (Fig. 2-5). Flange seals should be smooth, covering most of the rubber seals (at least 80%) to ensure good seals (Figure 2).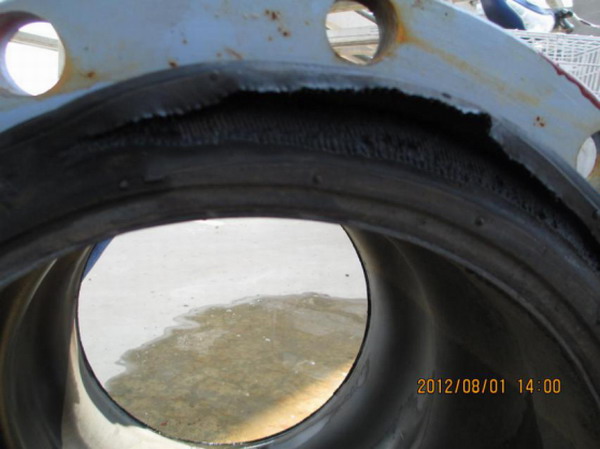 Preventive measures:
Do not coat or lubricate rubber parts of rubber soft joints!
When welding occurs, rubber pipe body must prevent welding heat and spark!