In the afternoon of March 20, 2018, customers reported that there were two metal hoses leaking in our factory. Video from customers showed that there was a serious leak in the middle of the metal hose. On March 21, 2018, our factory staff took two metal hoses to the site to check the situation. When our factory staff arrived at the site, they opened the valve and found that there was a serious leak in the metal hose. They decided to remove the metal hose at the site, and so on. It was found that there were many pinhole-like holes in the corrugated inner wall of metal hose. The surface of these holes had rust spots. After field replacement, the staff of our factory took all the three metal hoses which had been removed and leaked back to Shanghai factory. On March 22, 2018, all the metal hoses that we brought back were planed. The first step was to inspect the corrugated metal hose materials by spectrometer (see attached video), and to detect the knots. The content of nickel in fruit is more than 8. It is no problem to make sure that the material is stainless steel 304.
Site conditions: caliber is DN40, DN50, pressure is less than 7 kg, using medium air conditioning water, delivery time in May 2016, site feedback actual use time in summer 2017 to use 3-4 months, after use, shut down the system, until March 2018 found leakage phenomenon, inform our factory.
According to the above situation, the technical department of our factory gives a reply: during the normal operation of the pipeline, chloride ions in the water flow in the pipeline. When the equipment stops working, chloride ions in the air-conditioning water will adhere to the corrugated inner wall and pinhole corrosion will occur. Because the wall thickness of the corrugation is 0.8mm, the chloride ion can quickly penetrate the corrugation on the inner wall of the corrugation. Air conditioning water contains salt, salt contains sodium chloride, sodium chloride contains chloride ions, stainless steel 304 is not resistant to chloride ions.
The solution given by the technical department of our factory is to replace the metal hose with rubber soft connection. The above situation is a written report made by the technical department of our factory. If you have any objection to our products, our factory is willing to cooperate with all kinds of testing. If the material of our products is not up to the standard, our factory is willing to bear the testing fee, and replace all the metal hose fees and dismantling and assembling fees.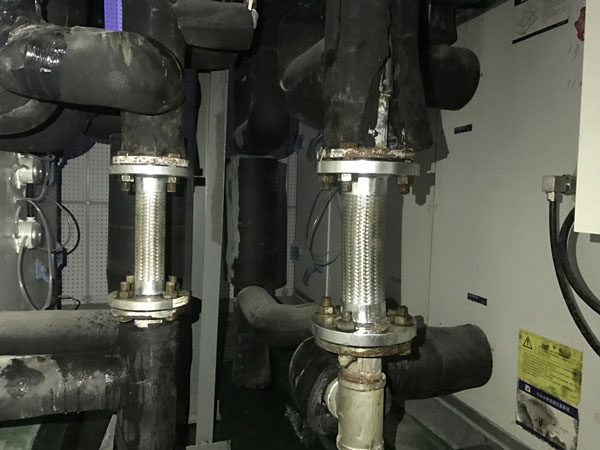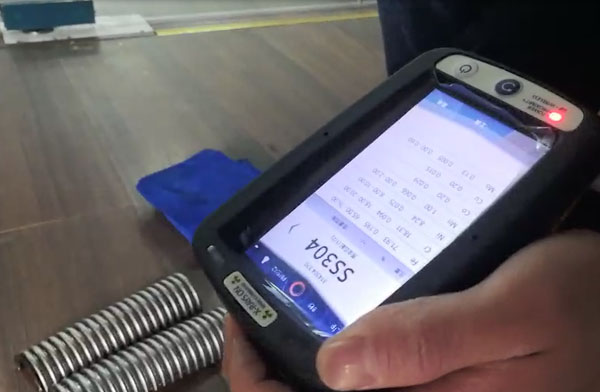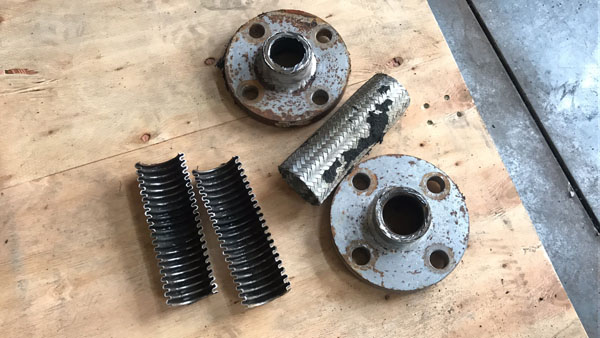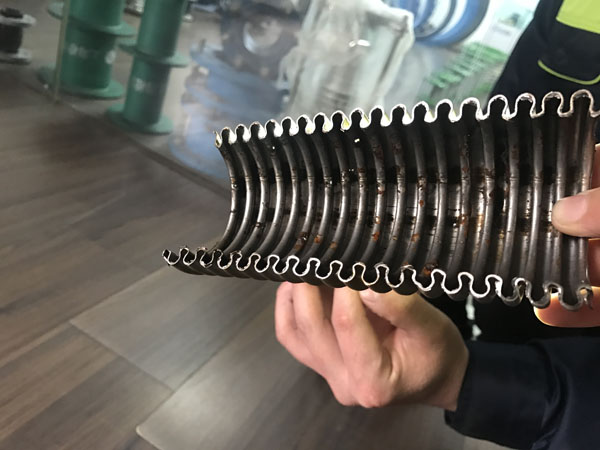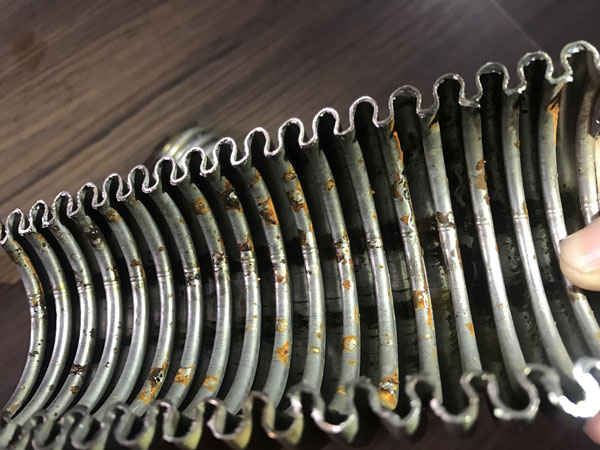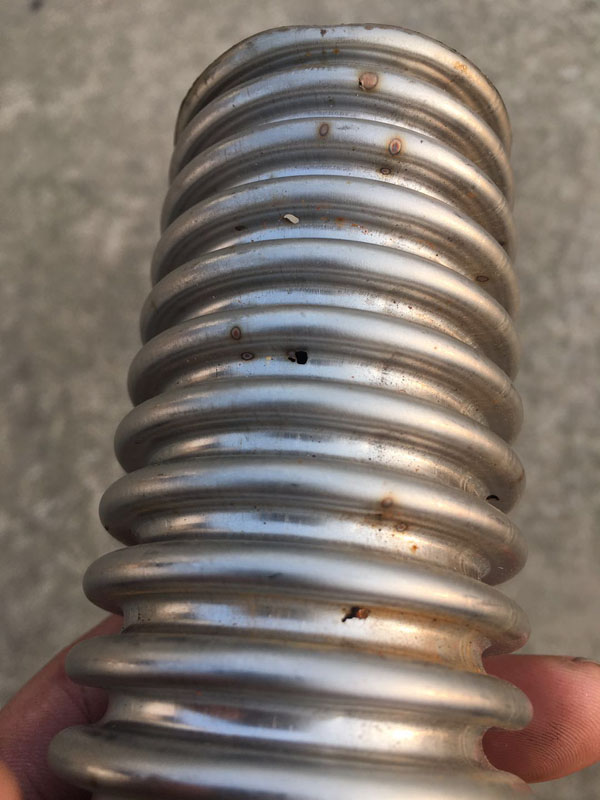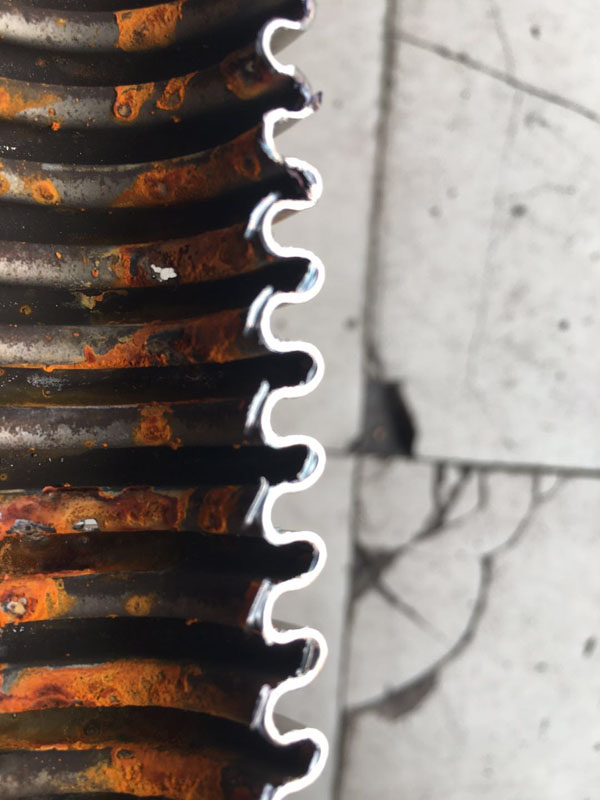 Songjiang Group has many years of production and operation of rubber soft joints, metal hoses, corrugated compensators, spring shock absorbers. It provides products for many domestic projects to ensure the quality of our products.