Shanghai Songjiang shock absorber group Nantong Co., Ltd. will introduce to you: the air spring purchased by customers will be broken in a few days when it is installed and used. A brand new air spring is sent to customers. The customer receives the goods for installation and use, but it has not been used for a few days. The neck of the air spring appears to be damaged. What is the reason?
As shown in the figure, the neck of the air spring has been damaged and can not be used.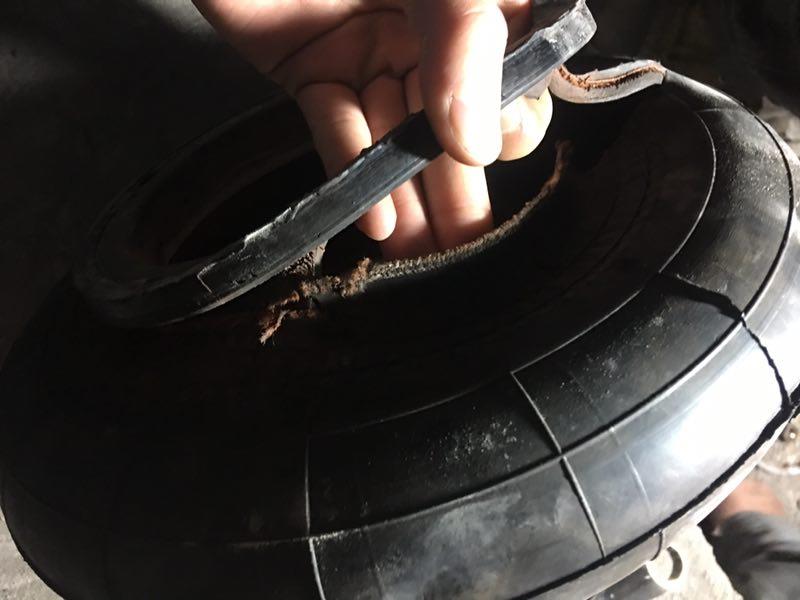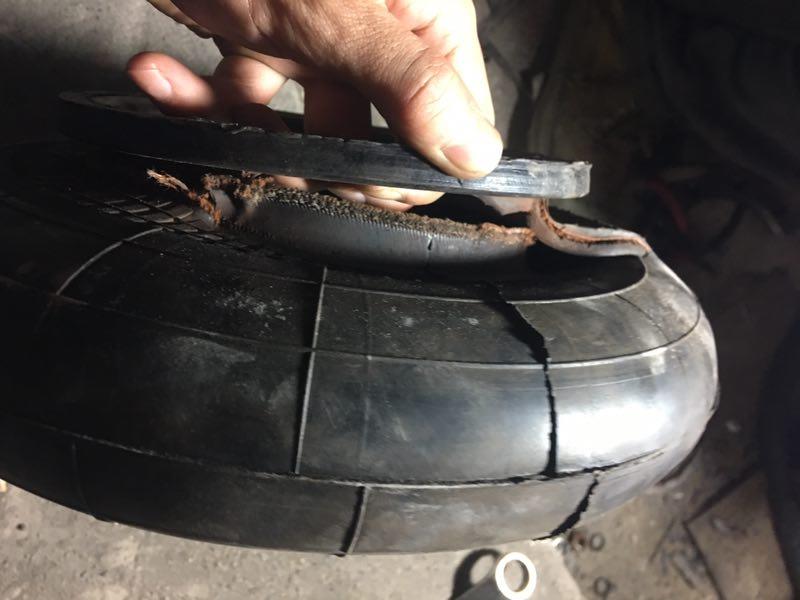 Reason:
This kind of air spring is H-type air spring, also known as looper type, that is, flange is installed in the neck of air spring. Generally, this kind of air spring customers only buy Rubber parts, flanges go back to their own processing. Then, many customers do not know this kind of air spring, flange inner diameter does not do R treatment, resulting in flange inner diameter is not smooth, and the neck of air spring is directly worn. Air spring in the use of the process of continuous vibration, flange diameter will continue to wear the neck of the air spring, will soon appear damage.
Terms of settlement:
Make chamfering R for all the positions of flange inner diameter in contact with air spring to ensure that the position of flange in contact with air spring is smooth and not sharp, so that air spring can be used normally for several years.
Songjiang Group mainly produces rubber soft joints, spring shock absorbers, corrugated compensators, metal hoses and other shock absorbers, providing products for many domestic projects.