Shanghai Songjiang Damper Group Nantong Co., Ltd. will introduce to you: the first batch of new rubber soft joint pressure detection site information, Songjiang Group produced a new type of rubber soft joint, new appearance, and applied for a patent for appearance. The new type of rubber soft joint has exquisite appearance design, flange material using QT450, toughness, strength, No. It is easy to rust.
In June 2018, the Shanghai International Pump and Pipe Valve Exhibition of Songjiang Group made its public appearance on the spot.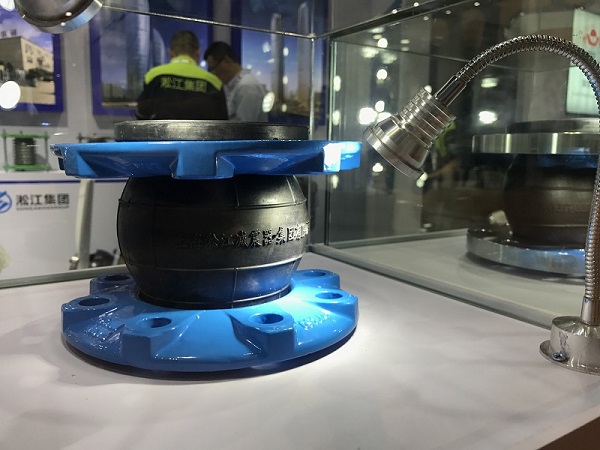 Batch production for spot inspection: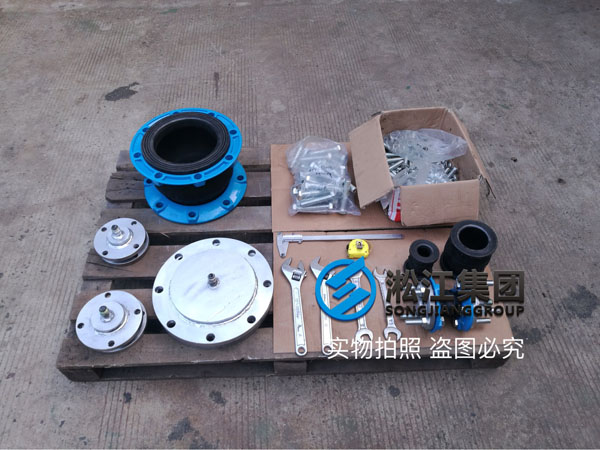 We checked that in order to simulate the most real field use, we used large caliber flat welding flange, and welded the head on the flat welding flange, seemingly blind plate, in fact, the large caliber flat welding flange was reformed.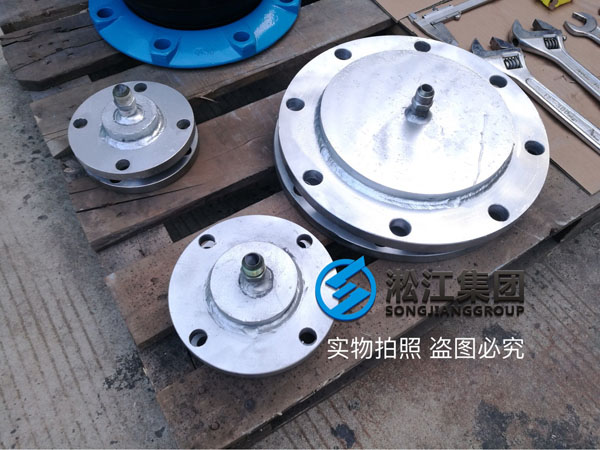 The new type of rubber soft joint can be clearly seen from the appearance, the rubber sealing surface has also been re-modified, much better than the original effect, the flange also uses the new material, QT450, that is, ductile iron, this material increases the toughness and plasticity of the flange, is not easy to rust, the service life will be longer than the traditional material.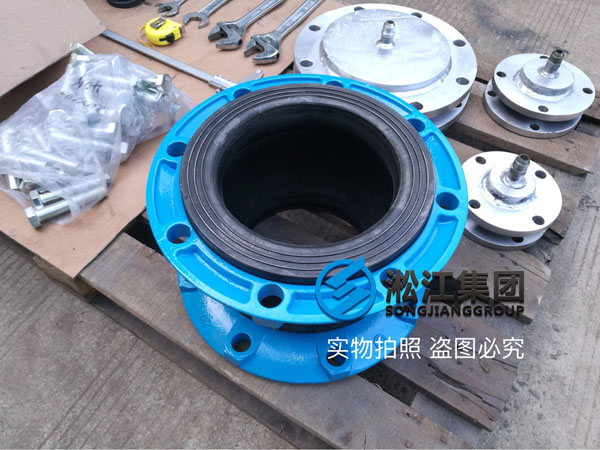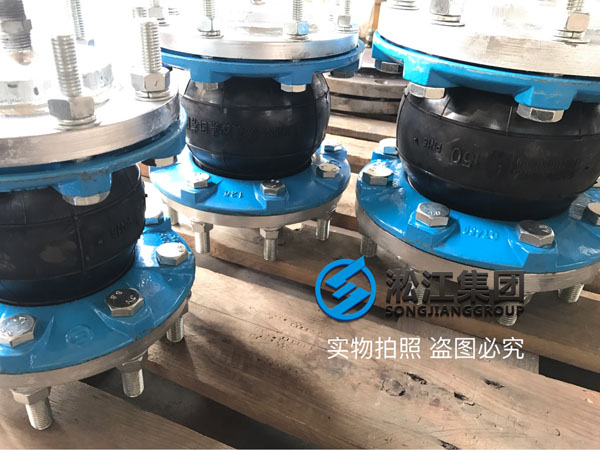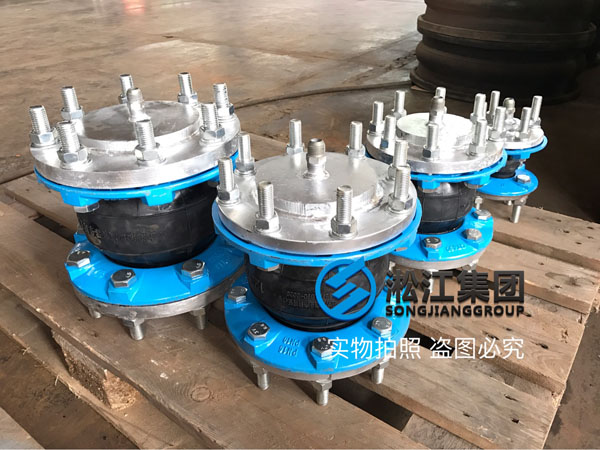 Our factory quality inspection department has its own testing standards. The testing pressure of small caliber below DN200 is allowed to reach 16KG without increasing the limit. When the water pressure reaches 10kg, the length of the rubber soft joint itself will change. Without the limit at 16KG natural state, the rubber soft joint of DN200 caliber will extend 20mm~30mm. This kind of experiment is called mandatory experiment, that is, the elongation standard of the product itself will be exceeded. There is no leakage or explosion after the extension, so that customers can be more confident to use within the allowable range. Normal pressure testing of all rubber soft joints produced by Songjiang Group needs to increase the limit fixed rubber soft joints to work within the allowable length range. This can detect 1.5 times, because sometimes, when the limit device is not used for 1.5 times detection, rubber. Soft joints may leak due to excessive length, sometimes because the bolts are not locked or even locked, then it is difficult to control, plus limit pull rods do not need so much concern.