Shanghai Songjiang Damper Group Nantong Co., Ltd. will introduce to you: the information of lined Tetrafluoro Corrugated Compensator is sent to Panzhihua, Sichuan Province. On May 15, 2017, the Songjiang Group received an inquiry from Panzhihua. It needs to purchase corrugated compensator products. The product requires lined Tetrafluoro material. The following is the physical photograph of the delivery site.
Panzhihua, a prefecture-level city in Sichuan Province, is located in the southernmost part of Sichuan Province, 614 kilometers north of Chengdu, 273 kilometers south of Kunming, Xilian Lijiang and Dali. It is located in the middle-south section of Panxi rift valley, which belongs to the erosion and denudation of hills and valleys in mountain areas. It has a long summer, and its seasons are not distinct, but the dry and rainy seasons are distinct.
The material lining tetrafluoroethylene (PTFE) is called PTFE for short. The material has high temperature resistance, low temperature resistance and corrosion resistance, which is far greater than EPDM material. It is a necessity for special working conditions. Appearance of the product: The flange is green, the original stainless steel of the middle bellows, and there are three pull rods at both ends of the flange.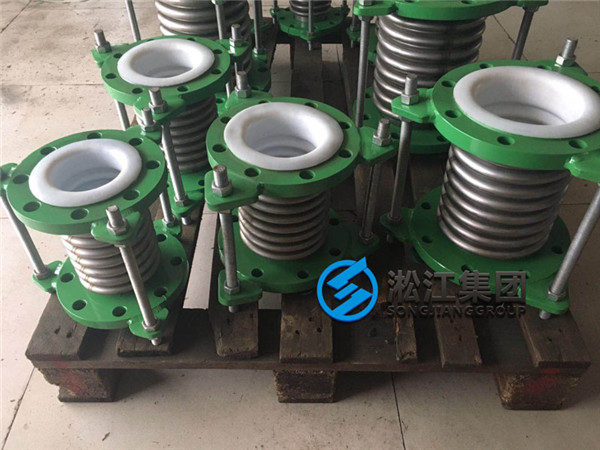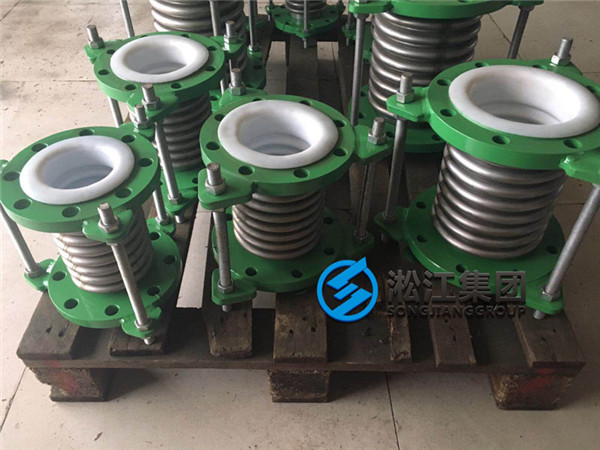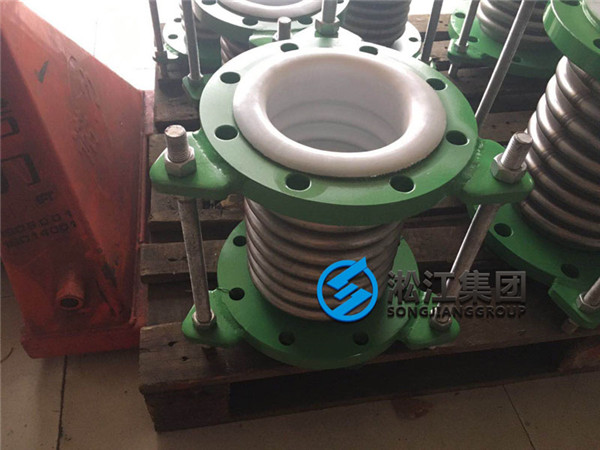 Songjiang Group mainly produces rubber soft joints, corrugated compensators, metal hoses, spring shock absorbers and other products, with a large number of testing equipment, pressure testing equipment, so that each product is qualified factory, so that customers can use our products more assuredly.