Taizhou EPDM elastic joint, DN80/DN150*100 carbon steel flange; On February 21, 2019, Songjiang Group received an inquiry from Taizhou customers and needed to buy elastic joint (rubber soft joint) products with specifications of DN40, DN50, DN80, DN50*32, DN65*40, DN80*65, DN100*80, DN150*100, DN200*100, DN200*125, DN200*150, single ball and different diameter, EPDM rubber material, carbon. Steel flange.
Time: 2019.2.21;
Area: Taizhou;
Note: Old customers;
Products: Elastic connectors (rubber soft connectors), specifications for DN40, DN50, DN80, DN50*32, DN65*40, DN80*65, DN100*80, DN150*100, DN200*100, DN200*125, DN200*150, etc.
Customer Description: Elastic connector: DN40/DN50/DN80/DN50*32/DN65*40/DN80*65/DN100*80/DN150*100/DN200*100/DN200*125/DN200*150 EPDM rubber, carbon steel flange, please quote preferential price. ;
Taizhou is a "water" town in the south of the Yangtze River. Water passes through the city. Historically, Taizhou has a "dense network of rivers and vertically intersected harbours and branches". Its water charm is no less than that of Suzhou and Hangzhou. There is a saying that "traveling all over Suzhou and Hangzhou is better than warming the Yellow River". Taizhou is known for its Buddhist Taoism at home and abroad. It is the birthplace of Tiantai Buddhism and Nanzong Taoism. Tiantai Mountain has bred a broad and profound "harmony culture" with its profound cultural connotation.
The diameter of the two ends of the flexible rubber joint with different diameters is different, and it is usually installed at the joint of the changed pipeline. EPDM rubber has good acid and alkali resistance, high temperature resistance and corrosion resistance. Carbon steel flange is a common kind of flange. All the rubber soft joint products of Songjiang Group are matched by carbon steel flange.
Carbon steel flange rubber soft joint physical photograph: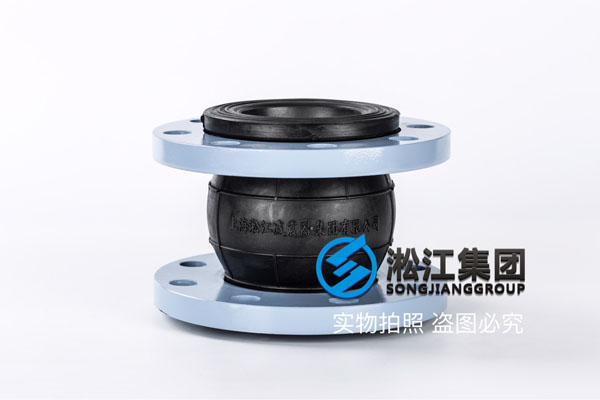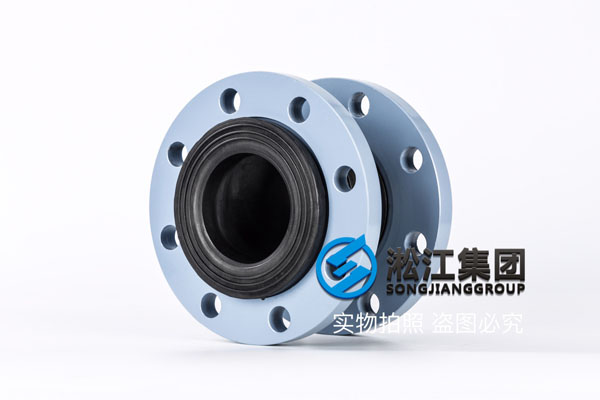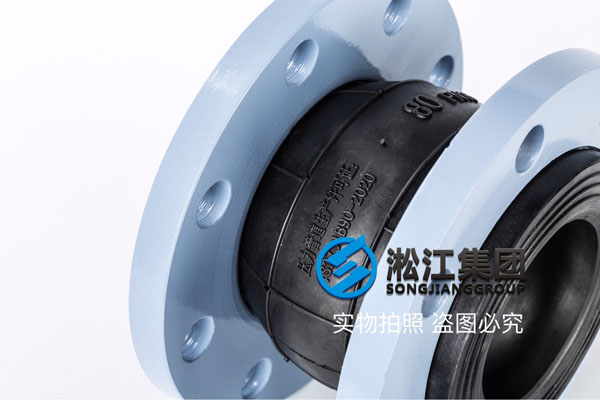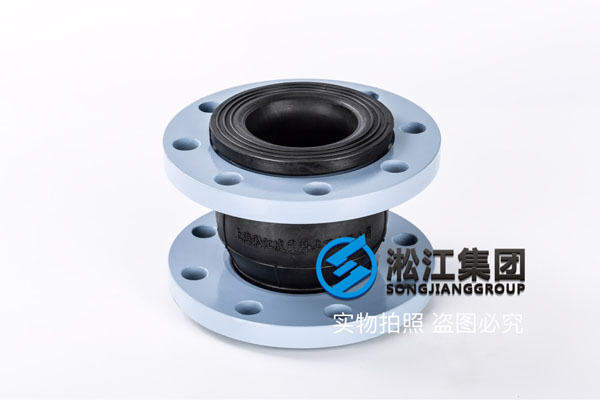 Songjiang Group must go through the selection, the company's advantages are introduced:

Relevant articles: NR carbon steel flange single ball rubber joint "TS pressure pipeline production license enterprise", Songjiang Group produces various rubber joint products, is the rubber joint industry through TS pressure pipeline production license enterprise, is also the rubber joint industry standardization production enterprise, welcome on-site inspection.