Guangzhou pump import and export installation expansion joint, specifications DN150/DN200; Songjiang Group sales received inquiries from customers in Guangzhou on February 22, 2019, need to quote a number of expansion joint (rubber soft joint) products, pump import and export use, specifications DN150, DN200, ask how much.
Time: 2019.2.22;
Area: Guangzhou;
Case: Import and export of water pump;
Note: New customers;
Products: expansion joint (rubber soft joint);
Customer Description: DN150 and DN200 pump import and export installation, how much, please report the price including tax and freight;
Guangzhou has formed 10 billion-level industrial clusters in automobile, petrochemical, electronics, power and thermal production and supply, electrical machinery and equipment manufacturing, wholesale and retail, finance, real estate, leasing and business services, transportation. The value added of advanced manufacturing industry accounted for 65.6% of the value added of manufacturing industry above scale. Guangzhou is vigorously implementing IAB (new generation information technology, artificial intelligence, biomedicine) and NEM (new energy, new materials).
Installation of rubber soft joint products at pump inlet and outlet usually plays a role in reducing vibration and noise. As for the use of what material of rubber soft joints, it is necessary to know what the medium inside the pump is. Rubber materials include oil resistance, acid and alkali resistance, high temperature resistance, corrosion resistance, fluorine rubber, natural rubber and other materials. When choosing rubber soft joint products, customers need to consider the working conditions of pumps and select suitable rubber soft joint products. The rubber soft joint products produced by Songjiang Group have the code of TS pressure pipeline license, TS2731B90-2020.
DN200 rubber soft joint physical photograph: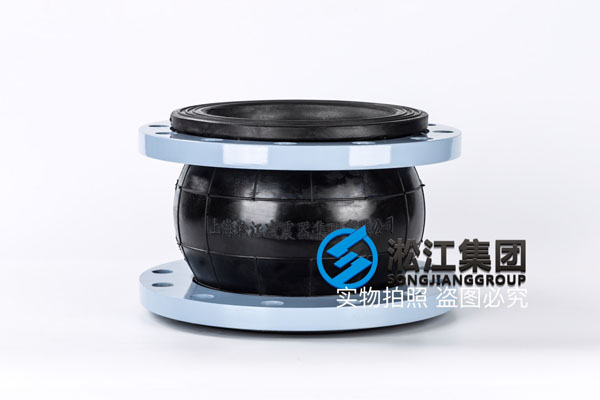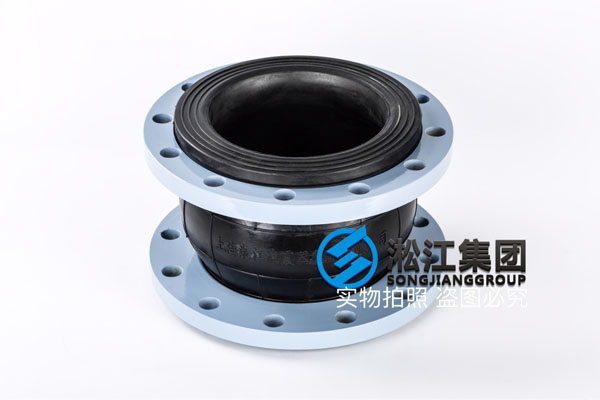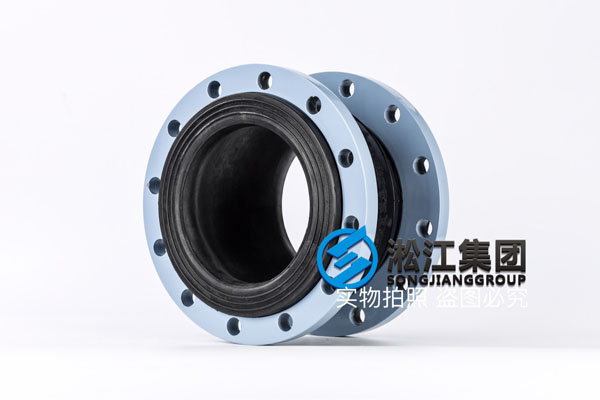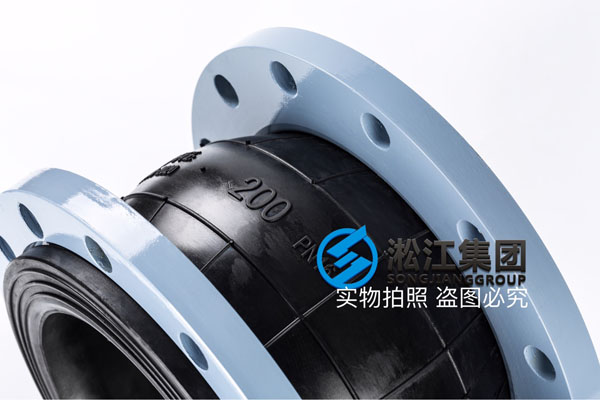 Songjiang Group must go through the selection, the company's advantages are introduced:

Relevant articles: NR carbon steel flange single ball rubber joint, Songjiang Group produces various rubber joint products, is the rubber joint industry through TS pressure pipeline production license enterprises.