Changzhou DN100 soft connection, oil suction port/pump import and export installation and use; Songjiang Group sales received inquiries from customers in Changzhou on February 26, 2019, need to buy soft connection (rubber soft joint) products, oil suction port and pump import and export use, diameter DN100 use in oil suction port, there is negative pressure; DN400, DN500 use in the length of pump import and export 200 mm, customers asked what rubber comparison is used. Suitable.
Time: 2019.2.26;
Area: Changzhou;
Case: oil suction port, water pump import and export;
Note: New customers;
Products: Soft connection (rubber joint);Customer Description: Hello, our DN100 is used in oil suction port (through gear oil, with negative pressure), DN400 and DN500 are used in pump inlet and outlet, length 200 mm, with what rubber is more appropriate? What price?
In 2018, the added value of industries above the scale of the whole city increased by 6.6% at comparable prices. The total output value of industries above the scale increased by 9.7% in the whole year, while the output value of the seven major industries increased by five and fell by two. Among them, the electronic industry grew by 24.3%, the building materials industry by 19.3%, the mechanical industry by 14.8%, the biomedical industry by 13.5%, the metallurgical industry by 7%, and the development of textile, garment and chemical industry by 11.4% and 3%, respectively. The total profits of Industrial Enterprises above the scale increased by 19.1% in the whole year.
DN100 rubber soft joint used in oil suction port is recommended to use NBR oil-resistant rubber soft joint product. If the length is 200 mm, double sphere rubber soft joint can be used. Negative pressure can be added with guide tube device. The DN400 and DN500 rubber soft joints used in the import and export of pumps are ordinary water, acid-free and alkaline, and natural rubber products can be used without corrosiveness. It is suggested to install limit rod device for this large-caliber product. The products of rubber soft joint produced by Songjiang Group have the code of TS pressure pipeline license, TS2731B90-2020.
Physical photographs of DN100 rubber soft joint: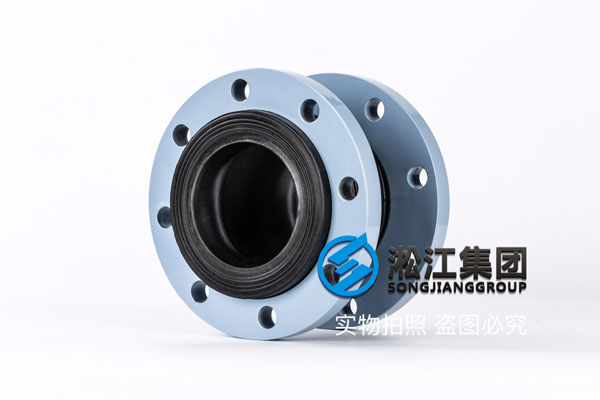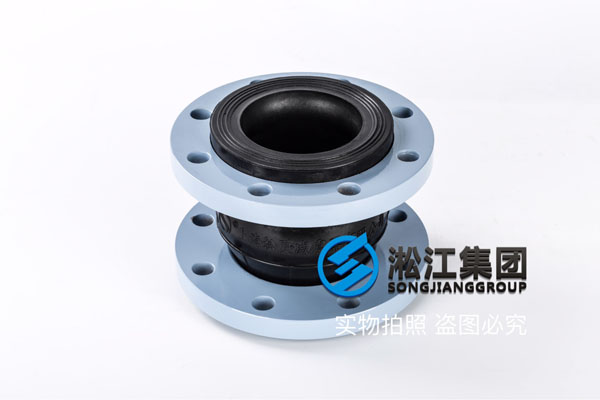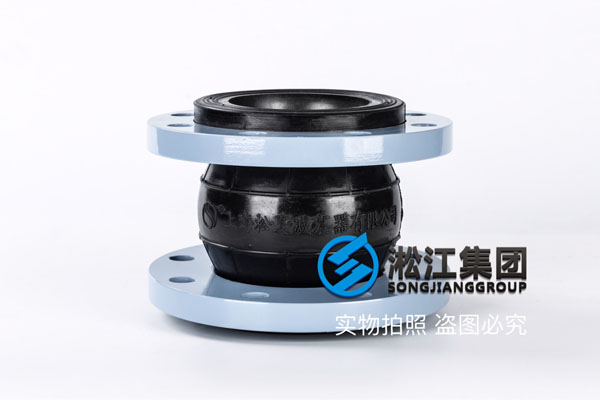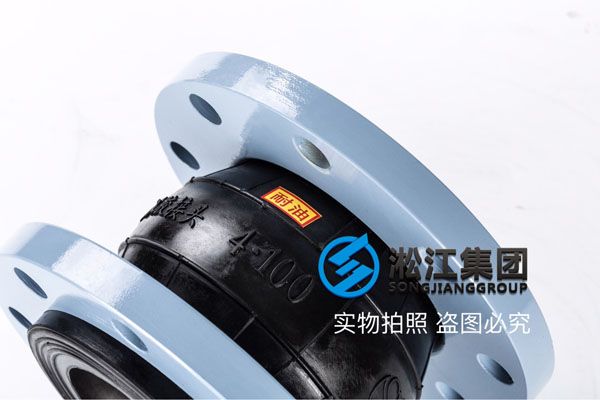 Songjiang Group must go through the selection, the company's advantages are introduced:

Relevant articles: Gear oil NBR rubber pipe joint, Songjiang Group for many gear oil manufacturers pipeline matching oil-resistant rubber joint, the product has good shock absorption and noise reduction effect, and the use of nitrile-butadiene N41 material production, has good oil resistance.