Hunan Normal Temperature Water Rubber Soft Joint, the length of DN150 mm; On February 28, 2019, Songjiang Group received an inquiry from customers in Hunan Province. We need to purchase a batch of rubber soft joint products with DN150 caliber and normal temperature water as the medium. Do customers have 150 mm length?
Time: 2019.2.28;
Region: Hunan;
Note: Old customers;
Products: Rubber soft joint, diameter DN150;Customer Description: Manager Zhou, DN150 rubber soft joint, length of 150 MM? Excessive ambient temperature water;
Hunan is located in the transition zone from Yunnan-Guizhou Plateau to Jiangnan Hills and Nanling Mountains to Jianghan Plain. Among the general topographic and geomorphic contours of the whole country, it belongs to the East extension of the Yunnan-Guizhou Plateau and the south end of the southeast Hill turning line, which decreases stepwise from west to east. To the east, there are mountains separated from Jiangxi, mainly Mufu Mountains, Lianyun Mountains, Jiuling Mountains, Wugong Mountains, Wanyang Mountains and Zhuguang Mountains. The mountain ranges move from north, east, West and south, and are arranged in geese rows. Most of the mountains are above 1000 meters above sea level.
According to the parameters provided by customers, rubber soft joint products with DN150 caliber are needed. The length of KXT DN150 rubber soft joint is 180 mm. After calculation, it can not meet the customer's requirements. After confirmation, customers want non-standard length. Special customized moulds can make products with 150 mm length. Pipeline medium is normal temperature water, and natural rubber material can be used if there is no acid or alkali. The rubber soft joint products manufactured by Songjiang Group have the code of TS pressure pipeline license.
Physical photographs of DN150 rubber soft joint: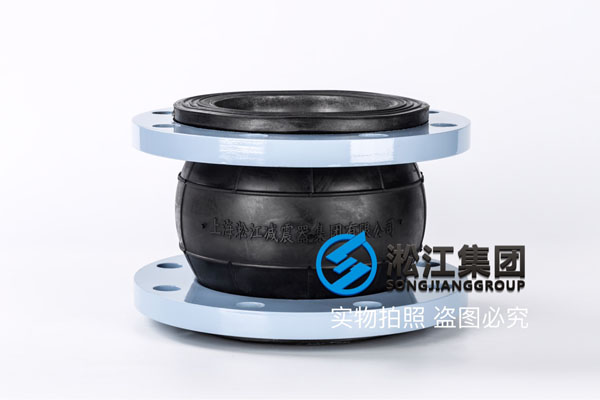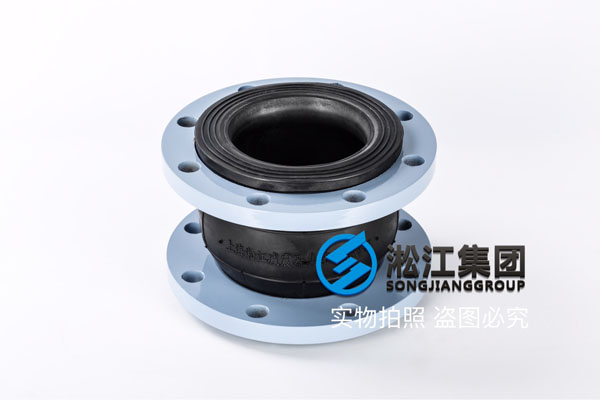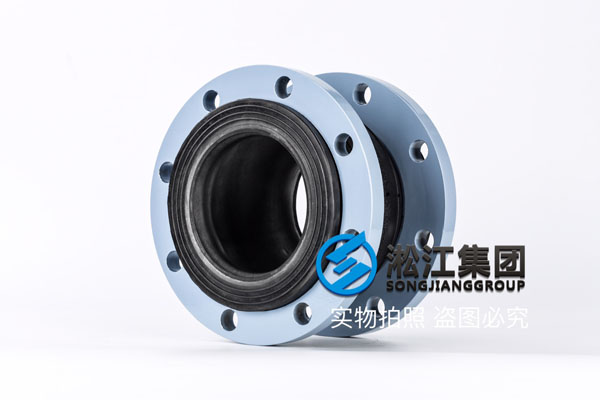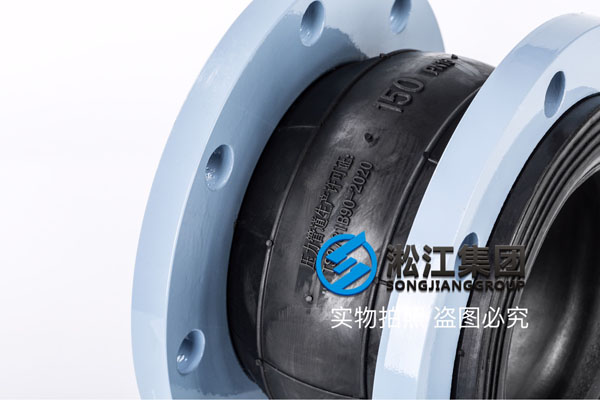 Songjiang Group must go through the selection, the company's advantages are introduced:

Relevant articles: NR carbon steel flange single ball rubber joint, Songjiang Group produces various rubber joint products, is the rubber joint industry through TS pressure pipeline production license enterprise, is also the rubber joint industry standardization production enterprise, welcome on-site inspection.