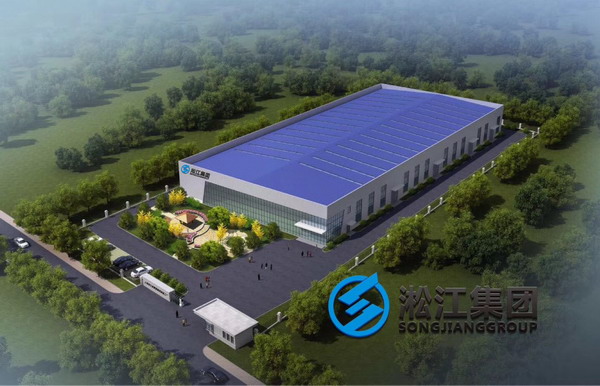 Shanghai Songjiang Shock Absorber Group Nantong Co., Ltd. is a group enterprise integrating R&D, production, sales and service. It is a manufacturing enterprise that manufactures, processes and sells all kinds of shock absorbers with a registered capital of 50 million yuan. The factory moved to Shuangdian Concentrated Industrial Zone in Nantong City. It has a high reputation and shadow in petroleum, chemical, metallurgy, electric power, construction, thermal power, water supply and other industries. Sound, products have been in short supply, best-selling domestic and foreign markets.
The factory has strong technical force, complete production equipment, research and production capacity of various shock absorbers, advanced experimental equipment and perfect detection means. Our factory is a rubber joint industry through TS pressure pipeline production license enterprise, TS number: TS2731B90-2020, and has passed ISO 9001-2015 international quality system certification, OHSAS 18001 occupational health system certification, ISO14001 environmental management system certification, Shanghai enterprise safety standards certificate, Shanghai Pudong Water Group qualified supplier certificate, food-grade rubber joint testing report and so on. Quality Certificate, our factory makes full use of years of design and production experience to optimize the combination of products and strive for quality stability. The products include flexible rubber joint, spring shock absorber, rubber shock absorber, suspension shock absorber, stainless steel metal hose, corrugated compensator, shock absorber base, automobile shock absorber, etc. The products are sold at home and abroad, and are suitable for all kinds of pumps, fans, air conditioning units, generators, diesel engines, compressors, sound, punches, power test benches, noise attenuation. Rooms and other basic vibration reduction, as well as various pipelines, air conditioning boxes, fan coil units, axial flow fans, air ducts and other hoisting vibration reduction.
Shanghai Songjiang Shock Absorber Group Co., Ltd. is based on the market with emphasis on quality, reputation and sincerity. It aims to set up a factory with customer first and win-win harmony as its purpose. It makes unremitting efforts and redoubles its efforts to provide new and better products and services for new and old customers and create value for customers.
Several companies of Songjiang Group are engaged in many industries:
Shanghai Jingfu Shock Absorber Manufacturing Co., Ltd. (The company is mainly engaged in the production of seat spring shock absorbers and suspension spring shock absorbers)
Shanghai Songxia Shock Absorber Co., Ltd. (Songxia is a high-end brand of Songjiang Group. The valve body engraved with Songxia characters is oil-resistant, heat-resistant, acid-alkali-resistant, 25kg, double ball, different diameter, thread buckle and other special products)
Shanghai Jiuhu Fluid Equipment Co., Ltd. (Jiuhu Company is engaged in the production of corrugated compensators and metal hoses of the Group)
Shanghai Songjiang Shock Absorber Group Nantong Co., Ltd. (The company mainly produces water flexible rubber joint products)
AirBFT Air Suspension (Shanghai) Operating Center (the company is mainly engaged in research and development and production of automotive air suspension system)