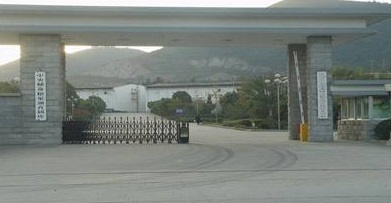 Shanghai Songjiang shock absorber group Nantong Co., Ltd. will introduce to you: the contract information of metal hose of Chaohu reservoir directly under the Central Reserve Grain, which was signed by Songjiang Group on April 26, 2018, provides metal hose products for Chaohu reservoir directly under the Reserve Grain with the caliber of DN100-823mm and DN100-932mm. The following is a detailed introduction.
Introduction of Chaohu directly under the Central Grain Reserve:
The central grain reserve Chaohu directly under the reservoir was collected in September 2001. There are now four reservoir areas, including 130 mu in the new reservoir area, 40 mu in the old reservoir area, 178 mu in the Hexian reservoir area, 110 mu in the Wuwei reservoir area, with a total storage capacity of 267,000 tons. There are 134 on-the-job employees, 60% of them are under 35 years old, and more than 90% of them are college or secondary school educated. There are seven functional departments, such as synthesis, and two sub-stores, county and Wuwei. The depot has two rice processing production lines with 100 tons per day in Guosheng Grain Station and 150 tons per day in Wuwei Branch. It has registered two trademarks of "Golden Nest" and "Kaimen Red" and passed QS market access certification. The "Kaimen Red" rice series has been awarded the title of "Reliable Grain and Oil" by China Food Industry Association and Anhui Food Industry Association.
The 304 looper flange metal hose provided by Songjiang Group for this project has the same caliber but different length. The standard of implementation is 304 flange, 16 kg pressure, one end looper flange, one 823 mm length and one 932 mm length. The warranty period is one year. Songjiang Group also produces rubber soft joints, corrugated compensators, spring dampers and other products.