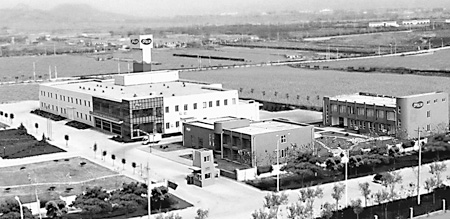 The official website of Shanghai Songjiang Damper Group Nantong Co., Ltd. introduces to you: Qingdao Yinle Duo ZTF spring shock absorber contract case information, Songjiang Group sales signed the contract on 26 June 2017, to provide spring shock absorber products for Qingdao Yinle Duo, the model is ZTF, the following is a detailed introduction.
Qingdao Yinle Duo Enterprise Introduction:
"Qingdao Tiantai Yinleduo Food Co., Ltd" is a Sino-Korean joint venture invested by Korea Feiler Co., Ltd., Korea Sanrong Co., Ltd. and China Tiantai Group. It introduces the most advanced lactic acid bacteria fermented milk equipment and process manufacturing technology from Korea, relying on excellent product quality and sales mode. Today, Deqi Yinleduo has grown to have 4000 jobs in just seven years. Industrial and initial scale, with a framework that can develop substantially every year, has great potential for development of companies. The production base at the start-up stage is located in Laoshan, Qingdao, which is famous for its good water quality.
Songjiang Group provides ZTF spring damper for this project. The model is ZTF-2-1400. ZTF damper spring damper is composed of several groups of springs, upper and lower steel plates and rubber anti-skid pads pasted on the outer surface of steel plates. ZTF damper spring damper is a product designed by Songjiang Group based on large-scale water chillers abroad, unbalanced installation, low-speed power equipment and large disturbance. This product has the characteristics of large installation flexibility, good stability, low natural frequency and remarkable vibration isolation effect. Songjiang Group also produces rubber soft joints, metal hoses and corrugated compensators.