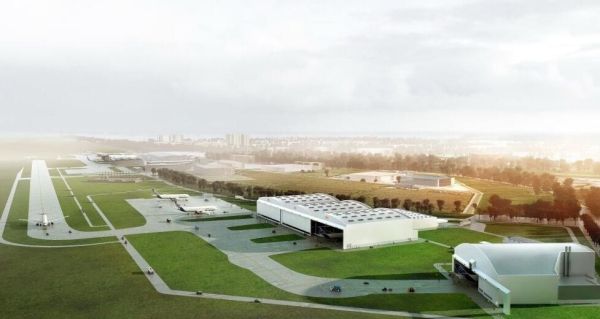 Shanghai Songjiang Damper Group Nantong Co., Ltd. will introduce to you: Airbus Tianjin Flexible Rubber Joint Case Information, Songjiang Group Sales signed the project on November 25, 2016, to provide Flexible Rubber Soft Joint Products for Airbus Tianjin Project, models DN50, DN32, DN40, DN100, etc. The following is a detailed introduction.
Airbus Tianjin Introduction:
Airbus A320 series aircraft Tianjin assembly line has been in operation for 10 years since 2008. By the end of August 2018, the total number of A320 series aircrafts completed and delivered by Airbus Tianjin Assembly Line reached 378, and the current production rate maintained at 4 per month. Airbus A320 Aircraft Tianjin Assembly Line is the third Airbus Single Channel Aircraft Assembly Line after Toulouse, France and Hamburg, Germany. It is also the first Airbus Aircraft Assembly Line outside Europe.
The flexible rubber soft joint caliber provided by Songjiang Group for this project is DN50, DN32, DN40, DN100; Airbus Tianjin A330 wide-body aircraft completion and delivery center customized workshop mechanical and electrical installation project use, pressure 16 kg, flange connection, cold water, Songjiang Group provides rubber soft joint products for many domestic aviation projects.