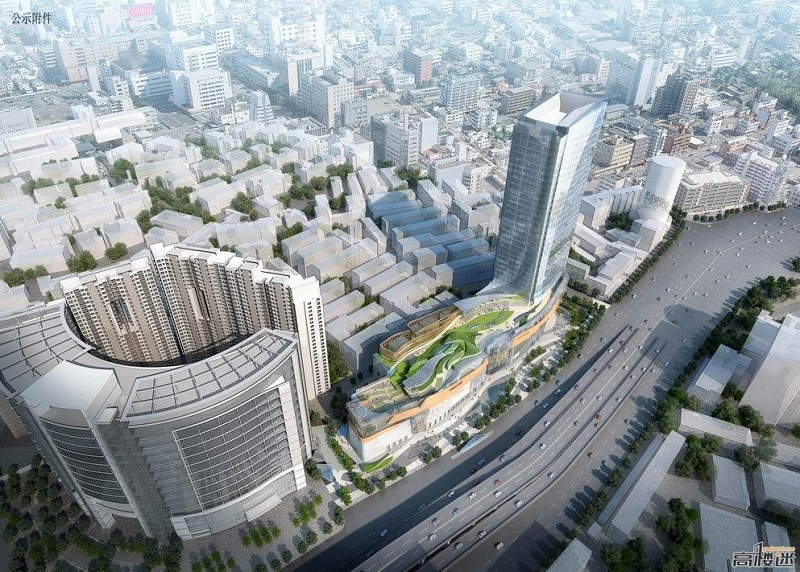 Shanghai Songjiang Shock Absorber Group Nantong Co., Ltd. will introduce to you: Wuhan New World Center Phase III project JB spring shock absorber case information, Songjiang Group sales signed the project on May 28, 2018, for Wuhan New World Center Phase III project to provide JB spring shock absorber products, the following is a detailed introduction.
Introduction to the Third Phase Project of Wuhan New World Center:
New World Development (Wuhan) Co., Ltd. New World Center Phase III project is located at 308 Jiefang Avenue, Qiekou District, Wuhan City. The project intends to build a 36-storey office building and a 5-6-storey commercial podium with a total floor area of 98453.31 square meters. The office building of the New World Center is situated at the most pure air junction of Wuhan's commercial and commercial origin. It faces Liberation Avenue in the north and Liji North Road in the east. It links Tianhe Airport, Construction Avenue and the central intersection of Wuhan and Hanyang. Its excellent geographical location contributes to the high value of urban wealth. The Central value guarantees the safe increase of wealth dividend.
New World China Real Estate is launching a "New World Dividend" campaign for the sale of office buildings in New World Center. Once the new world center is occupied, the original lease of the property expires, during the period of upgrading and investment invitation, the new world China Real Estate seamlessly links up and provides "current landlord + immediate income" service for half a year. In addition, professional property services can be more far away from the end of trouble, enjoy seamless benefits, no worries. Now join the Red Chip VIP, can enjoy an additional 1.5% discount and up to 60,000 yuan Zhou Dafu cash vouchers, as well as seamless rental escort services to protect assets.
The project of Songjiang Group provides JB spring shock absorber products, model JB-400-M. The quality guarantee period is one year, the environmental quality guarantee period of different working conditions is different, some are long or short. Songjiang Group provides spring shock absorbers for many high-rise projects in China. We also produce rubber flexible joints, corrugated compensators, metal hoses and other shock absorbers.