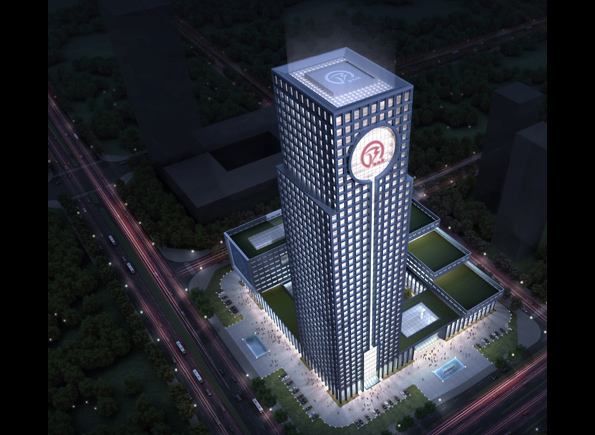 Shanghai Songjiang Shock Absorber Group Nantong Co., Ltd. will introduce to you: Anhui Huizhou Commercial Bank Headquarters Base Project spring shock absorber case, Songjiang Group sales signed the project on December 15, 2017, to provide Anhui Huizhou Commercial Bank with ZTF spring shock absorber products, cooling tower use, the following is a detailed introduction.
Introduction of Anhui Merchants Bank Headquarters Base:
Huizhou Commercial Bank Headquarters Base Construction Project is located in the southwest of Luzhou Avenue and Yungu Road intersection, the main road of Binhu New Area, Hefei City, Anhui Province. The total construction area of the project is: 183,800 square meters. The main building of the project is 179.1 meters high, the skirt building is 16.2 meters high and 38.7 meters high. The overall shape of the building is scattered, forming a rich urban skyline. The building atmosphere is stable, concise and smooth, with a modern atmosphere.
The ZTF spring damper provided by Songjiang Group for this project has the caliber of ZTF-4-4800, ZTF-4-2400, and the quality is implemented according to the national standard. The spring material is automobile spring steel. The quality guarantee period is 6 years. The Songjiang Group provides spring damper products for many domestic bank projects. We also produce rubber flexible joints, corrugated compensators, metal hoses and other shock absorbers.