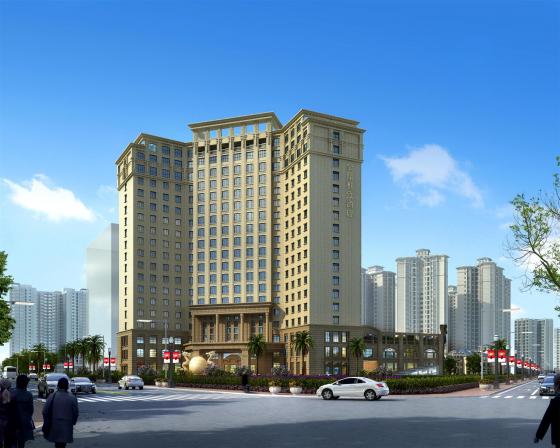 Shanghai Songjiang Damper Group Nantong Co., Ltd. will introduce to you: Foshan Jinding Hotel Stainless Steel Corrugated Compensator Project contract information, Songjiang Group sales signed the contract on May 18, 2018, to provide Stainless Steel Corrugated Compensator products for Foshan Jinding Hotel project, the following is a detailed introduction.
Jinding Hotel Foshan:
"Xiqiaowangge Jinding Elegant Hotel" project, invested by Foshan Nanhai Wangge Fishing Village Catering Service Co., Ltd., has a total building area of 65,000 feet. Foshan Nanhai Wangge Fishing Village Food Service Co., Ltd. was established on January 07, 2004 with registered capital of 130.000 000 000. Our address is located at the intersection of Qiaojin Road and Chongmin West Road, Chongnan Development Zone, Xiqiao Town, Nanhai District, beautiful Foshan City. Our business scope is catering services; retail: pre-packaged food, dairy products (excluding infant formula milk powder), alcoholic drinks, cigarettes; real estate; Development. Since its establishment, it has developed rapidly and its business has been growing steadily. We have always adhered to the principle of customer first, serving customers with all our heart and persisting in touching customers with our own services. We have adhered to the business philosophy of "guaranteeing first-class quality and maintaining first-class reputation", and adhered to the principle of "customer first" to provide high-quality services to our customers. Welcome new and old customers to consult and cooperate!
The products of stainless steel corrugated compensator provided by Songjiang Group for this project are DN450, DN200, DN150, DN125, DN80, DN50, etc. with 16 kg pressure, carbon steel flange and 304 stainless steel of corrugated pipe material in the middle. The production standard is as follows: production license requirements of Songjiang Group through special pressure pipeline, TS number: TS27B90-2020, and strictly in accordance with the production requirements of TS pressure pipeline. Production, let each ripple compensator products out of the factory to meet the qualifications. Songjiang Group provides stainless steel corrugated compensators for many star hotels in China. We also produce rubber flexible joints, spring shock absorbers, metal hoses and other shock absorbers.