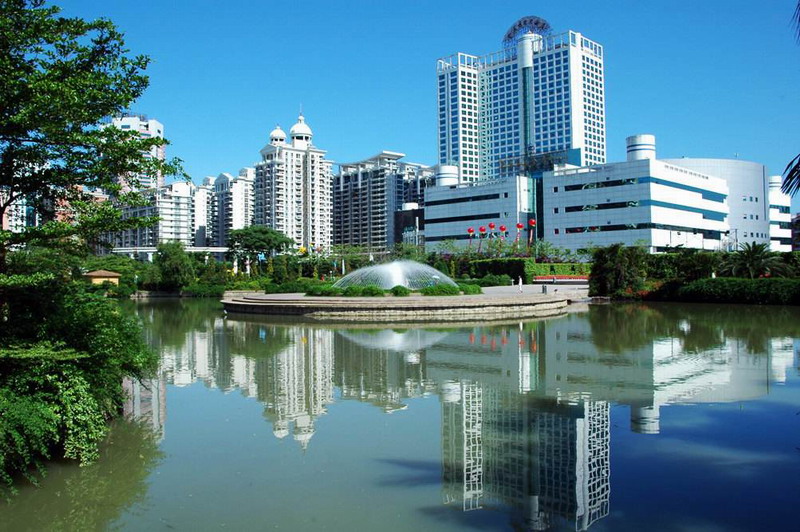 Shanghai Songjiang Shock Absorber Group Nantong Co., Ltd. will introduce to you: Fuzhou Old Hotel partial renovation rubber soft joint contract case information, Songjiang Group sales signed the contract on April 5, 2017, to provide rubber soft joint products for the renovation project of Fuzhou Old Hotel, the following is a detailed introduction.
Introduction to Century Jinyuan Hotel, Fuzhou:
The Century Jinyuan Hotel in Fuzhou is a modern and intelligent foreign-related hotel wholly owned by Century Jinyuan Group. The hotel is located in Fuzhou Business and Finance Center – Hot Spring Park Road, adjacent to Fuzhou International Convention and Exhibition Center, Hot Spring Park and Fuzhou Square. The environment is elegant and the traffic is smooth and convenient. The hotel covers an area of 80,000 square meters and has all kinds of high-class rooms. The hotel has satellite TV and VOD system to keep abreast of the latest information in the world. The unique hotel Intranet has the functions of broadband Internet access, network conference and other multimedia, providing more convenient and fast services for business activities. The restaurant is rich in food and beverage. Chinese food concentrates the essence of the famous northern and southern cuisines. Western style restaurant, Japanese cuisine and Southeast Asian restaurants not only offer European and Asian cuisine, but also rich foreign flavor. The Century Jinyuan Hotel in Fuzhou is an ideal place for business and leisure.
Songjiang Group provides rubber soft joint products for this project, model DN300, DN250; pressure 1.6 MPa, 2.5 MPa rubber sphere, flange connection, with limited pull rod, Songjiang Group provides rubber soft joint products for many star hotels in China. We also produce spring shock absorber, corrugated compensator, metal hose and other shock absorbers.