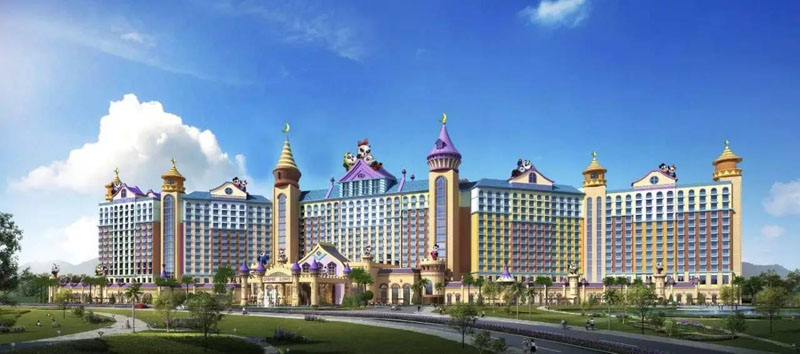 Shanghai Songjiang Shock Absorber Group Nantong Co., Ltd. will introduce to you: Guangzhou Panda Hotel Damping Spring Absorber Contract Project Information, Songjiang Group Sales signed the project on November 8, 2017, to provide spring shock absorber products for Guangzhou Panda Hotel. The following is a detailed introduction.
Introduction of Guangzhou Panda Hotel:
In order to create a more perfect 3.0 era centered on meeting the theme experience of tourists, Guangzhou Changlong Group will launch another masterpiece – Guangzhou Changlong Panda Hotel in 2018. This will be another super-imaginative panda theme hotel in the Changlong Hotel Cluster, bringing guests into the fairy world of the popular cartoon "Where is Dad Going 2 Panda Triplets Fairy Tale Dimensional Adventure" and carrying out an unforgettable dream trip with the cool Panda babies of Meng Shuai. Panyu Changlong, which enjoys a high reputation in tourism, will add a new Panda Hotel. If not unexpectedly, it will be completed next year. At that time, you will have more good places to go.
Songjiang Group provides spring shock absorber products for this project. The models are ZTF spring shock absorber, JB spring shock absorber and ZTY spring shock absorber. ZTF spring damper is mainly used for vibration reduction of main engine of central air conditioning, JB spring damper is mainly used for fan and pump, ZTY suspension spring damper is mainly used for vibration reduction and noise reduction of suspension fan and pipeline. We also produce rubber soft joints, corrugated compensators, metal hoses and other shock absorbers.