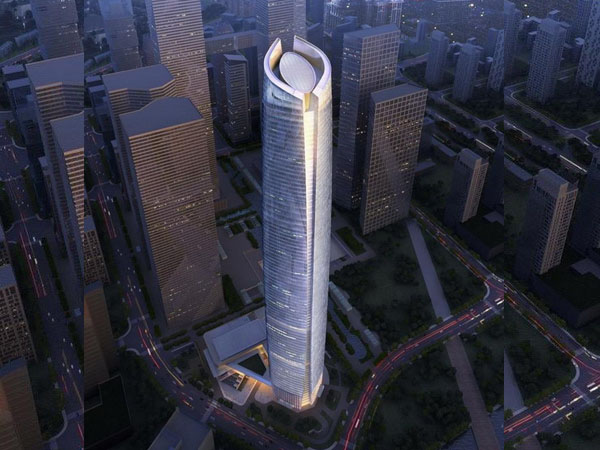 Shanghai Songjiang Shock Absorber Group Nantong Co., Ltd. will introduce to you: Wuhan Panhai Center Hotel spring shock absorber project case information, Songjiang Group sales signed the project on August 3, 2017, to provide ZTY spring shock absorber products for Wuhan Panhai Hotel, the following is a detailed introduction.
Introduction to Pan-Ocean Holdings:
Panhai Holding Co., Ltd. was founded in 1989 and listed on the Shenzhen Stock Exchange in 1994. Its stock code is 000046. Its total capital stock is 5,196,200,656 shares. By the end of 2016, the audited total assets of Panhai Holdings were 167.836 billion yuan and the net assets were 18.325 billion yuan.
In the field of financial business, Pan-Hai Holdings has made great efforts to expand its financial territory around creating a "full financial license". Its business covers securities, trust, insurance, futures, funds, asset management, Internet Finance and other fields. It has formed a financial layout and business distribution centered on People's Livelihood Securities, People's Livelihood Trust and Asia-Pacific Property Insurance. The company will continue to strive to tap the potential of the financial sector, integrate and promote the development of various financial services, and strive to build "pan-sea holding" into a powerful financial holding group with comprehensive strength.
Songjiang Group provides ZTY spring shock absorber products for this project. The models are ZTY-10-A, ZTY-15-A, ZTY-25-A, ZTY-50-B, etc. The total number is more than 3300, and the warranty period is three years. The main uses of this product are hanging air-conditioning box, fan and air cabinet. Various types of air duct hangers and air conditioning pipes. All kinds of water pipes, fire hoses, etc. Songjiang Group provides spring shock absorber products for many star hotels in China. We also produce rubber flexible joints, corrugated compensators, metal hoses and other shock absorber products.