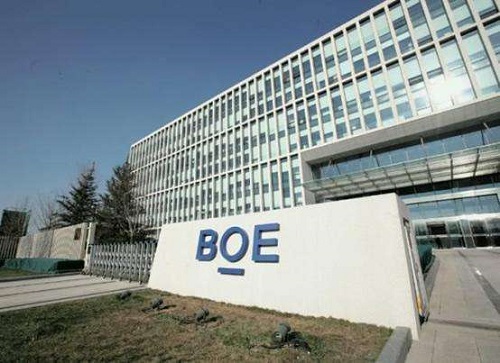 Shanghai Songjiang Damper Group Nantong Co., Ltd. will introduce to you: Mianyang Jingdongfang Double Ball Rubber Joint Contract case information, Songjiang Group sales signed the contract on May 18, 2018, to provide rubber soft joint products for Mianyang Jingdongfang Project. The following is a detailed introduction.
Mianyang Beijing Oriental Introduction:
The project is located at No. 198, middle section of Kefa Avenue, Mianyang High-tech Zone, and is invested and constructed by Mianyang Jingdongfang Photoelectric Technology Co., Ltd. The new land expropriation project is about 1046 mu. The main construction contents are new Array, OLED, TSP/FLI, EAC/Module and other main projects. The project purchases 1018 sets of equipment, and builds integrated power station, wastewater treatment station, Chemical Depot (1 for Class A and 1 for Class B) and chemical workshop (CCSS). Special gas depot, silane depot, finished product warehouse, resource recycling station, office building (using incubation building and public service platform renovation) and other public auxiliary, office facilities, as well as supporting living areas (including 21 shift dormitories, restaurants, activity centers, etc.). After the completion of the project, the production capacity of the 6th generation AMOLED substrate of 1500mm * 1850mm will be 576,000 pieces per year (48,000 pieces per month). Mianyang Jingdong Project is the second AMOLED production line project of Beijing Oriental Group. Because of the faster, higher and stricter construction requirements, the construction process is facing many challenges, such as land reserve, environmental protection requirements, perfect matching and complex geological structure.
Songjiang Group provides the national standard rubber joint products for this project, model DN200, DN300, DN250, DN350, pressure 16 kg, natural water rubber, flange carbon steel national standard, the choice of butterfly flange: For the rubber joint above DN200, butterfly valve special flange must be used when selecting matching flange, to ensure that the inner diameter of matching flange is the same as that of rubber joint. Avoid leakage