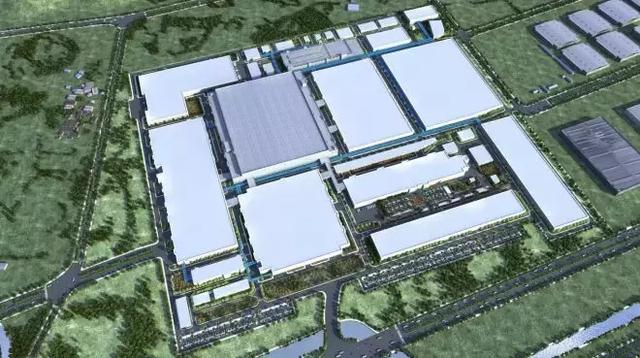 Shanghai Songjiang Shock Absorber Group Nantong Co., Ltd. will introduce to you: Guangzhou Over-horizon Spring Shock Absorber Contract Project Information, Songjiang Group Sales signed the contract on September 19, 2018, to provide spring shock absorber products for Guangzhou Over-horizon-Han and Tang Dynasties. The following is a detailed introduction.
Guangzhou Beyond Horizon – Introduction of Han and Tang Dynasty:
After the completion of Guangzhou Chaoshi project, it mainly produces 8K ultra-high-definition LCD panel and related back-end product line, and produces 90,000 10.5 generation LCD panels per month, with an estimated annual output value of about 92 billion. It is a representative project of China's manufacturing 2025 and industrial 4.0, as well as a 10.5 generation TFT-LCD panel production line with a large global building area. The project is located in the National Zengcheng Economic and Technological Development Zone of Guangzhou City, Guangdong Province. It is implemented by Foxconn subsidiary, Chaoshi International Science and Technology (Guangzhou) Co., Ltd. in two phases. It is a key project in Guangzhou City. The first phase of the project, with a total investment of 61 billion yuan, is the largest advanced manufacturing project in Guangzhou. It mainly produces 8K UHD LCD panels and related product production lines. The first phase of the project covers an area of about 562,000 square meters and a total building area of about 1795,000 square meters.
Songjiang Group provides ZTY spring shock absorber products for this project. The models are ZTY030-B, ZTY050-B and ZTY070-C. The total number is 2700. Songjiang Group provides spring shock absorber products for many domestic electronic projects. We also produce rubber flexible joints, metal hoses, corrugated compensators and other series of shock absorbers.