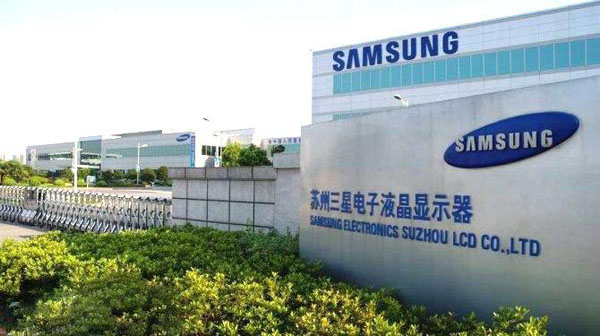 Shanghai Songjiang Shock Absorber Group Nantong Co., Ltd. will introduce to you: Suzhou Samsung Spring Shock Absorber Project case information, Songjiang Group sales signed the project on December 7, 2017, to provide spring shock absorber products for Suzhou Samsung Factory, we provide spring shock absorber products for many domestic electronic factories.
Suzhou Samsung Project Introduction:
This spring shock absorber is mainly used for: Suzhou Samsung Display, Suzhou Samsung Display Co., Ltd. is the first LCD production company of Samsung in overseas, which was solely owned by Samsung Electronics Co., Ltd. in China-Singapore Suzhou Industrial Park phase III on September 18, 2002. The total investment of the company is US$570 million (registered capital is US$190 million), covering an area of 550,000 square meters. The first phase of the project is 100,000 square meters and the second phase of the project is 130,000 square meters. At present, the company mainly produces Notebook, Monitor LCD panel and LCD TV special large-size LCD panel.
China's top 500 foreign trade enterprises ranked 93 in 2013. Since its founding in 2002, it has produced 10 million products in 2005, and exceeded 100 million in May 2008. From sales of 150,000 US dollars in 2003 to successful breakthrough of 4 billion US dollars in 2007, Suzhou Samsung LCD has created a continuous myth and conquered the whole world with high-quality products. On June 28, 2012, the Korean news agency has changed the factory's external name from the old "Suzhou Samsung Electronic LCD Display Co., Ltd" to "Suzhou Samsung Display Co., Ltd." Now it belongs to Samsung DISPLAY!
Songjiang Group provides ZTA spring damper for this project. This product is used in the SMM stainless steel COVER exhaust additional project to reduce vibration and noise. It is equipped with anti-skid rubber pad up and down. The product can also be installed under the pump base, and the effect of vibration reduction is very good. We also produce rubber soft joints, corrugated compensators, metal hoses and other products.