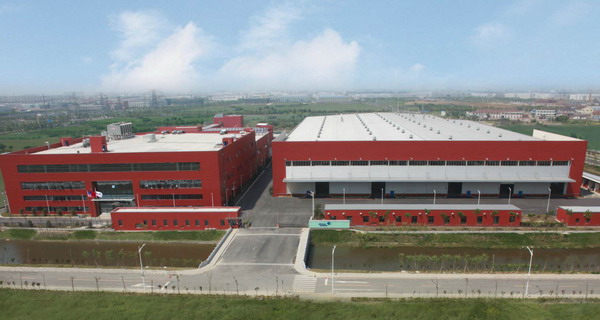 Shanghai Songjiang Damper Group Nantong Co., Ltd. will introduce to you: Wuxi Jiangsen Autocontrol Hongshan Factory rubber soft joint contract case information, Songjiang Group sales signed the contract on August 23, 2017, to provide DN65 national standard Songjiang rubber soft joint products for Wuxi Jiangsen Autocontrol Hongshan Plant.
Johnson Automation Introduction:
Johnson Automation – Production Base, Johnson Automation Construction Facility Benefit China has three manufacturing bases (2 in Wuxi, 1 in Guangzhou) and one Asian technology research and development center in Wuxi. Asian Technology R&D Center (Wuxi) – based on Asia, Innovation and Infinite Asia Technology R&D and China's Wuxi R&D Center, dedicated to the development of innovation R&D. As the cradle of environmental system research, the regional center of multidisciplinary product research and development has more than 200 experienced solution experts and design engineers.
Since its establishment in 2004, the Asian Technology Research and Development Center has developed and provided many innovative solutions for Asian and international markets. In addition, in China, Johnson Automation actively develops HVAC and refrigeration products and technologies through cooperation with universities, design institutes and industry associations. Asian technology R&D is equipped with R&D centers of advanced information management systems and performance testing laboratories, as well as six sigma Design tools, striving for continuous research and innovation of green solutions to help reduce carbon footprint and meet customer requirements. The Asian Technology Research and Development Center has carried out a lot of research and development work, and has been recognized and praised by CNAS, ILAC, AHRI, 150, EUROVENT, CRAA and other international organizations.
Songjiang Group provides the national standard rubber soft joint for this project, model DN65, flange carbon steel, natural rubber, suitable medium is ambient temperature water, below 70 degrees, no acid and alkali, no corrosiveness, quality guarantee period is three years, Songjiang Group has produced rubber soft joint for more than 30 years, providing rubber soft joint products for many domestic electronic factories.