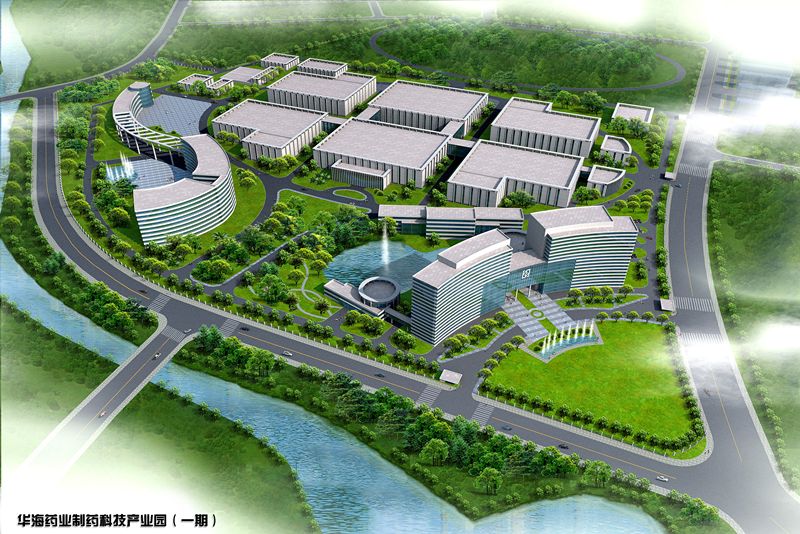 Shanghai Songjiang Damper Group Nantong Co., Ltd. will introduce to you: Zhejiang Huahai Pharmaceutical Rubber Soft Joint Contract case information, Songjiang Group sales signed the contract on September 18, 2018, to provide rubber soft joint products for Zhejiang Huahai Pharmaceutical Industry.
Introduction of Zhejiang Huahai Pharmaceutical Industry:
Zhejiang Huahai Pharmaceutical Co., Ltd. was founded in 1989. Its predecessor was Linhai Xunqiao Synthetic Chemical Factory. In January 2001, it was changed to Zhejiang Huahai Pharmaceutical Co., Ltd. In March 2003, the company's shares were successfully listed on the Shanghai Stock Exchange. Zhejiang Huahai Pharmaceutical Co., Ltd. is a state-level high-tech enterprise, national innovative enterprise and "five batches" key enterprises recognized by the provincial government. It has a state-level enterprise technology center and post-doctoral research workstation. It is the first pharmaceutical enterprise in China to win the title of "national environment-friendly enterprise". From 2000 to 2008, it ranked as "Top Ten Enterprises in Zhejiang Pharmaceutical Industry" for nine consecutive years.
The company was approved by Zhejiang Listing Work Leading Group of Zhejiang Provincial People's Government on January 19, 2001 [2001] 5. It was listed by Chen Baohua, Zhou Minghua, Tsinghua Ziguang Science and Technology Innovation Investment Co., Ltd., former shareholder of Zhejiang Huahai Pharmaceutical Group Co., Ltd., Beijing Oriental Classic Business Consultant Co., Ltd., Zhejiang Meiyang International Petrochemical Pharmaceutical Engineering Design Co., Ltd., and Ningbo Taijin Co., Ltd. Export Co., Ltd. and Shi Huilin Co-sponsored the establishment of a limited company, registered in the Zhejiang Provincial Administration for Industry and Commerce on February 28, 2001. On January 28, 2003, with the approval of China Securities Regulatory Commission Securities Regulatory Issuance Document [2003] 11, the company issued 35 million A-share shares to the public.
Songjiang Group provides carbon steel flange rubber soft joint products, model DN125, pressure PN10, flange connection, medium for water, use temperature below 70 degrees, natural rubber sphere, we have produced rubber soft joint for more than 30 years, with TS pressure pipeline license enterprises, to provide rubber soft joint products for many domestic pharmaceutical industries.