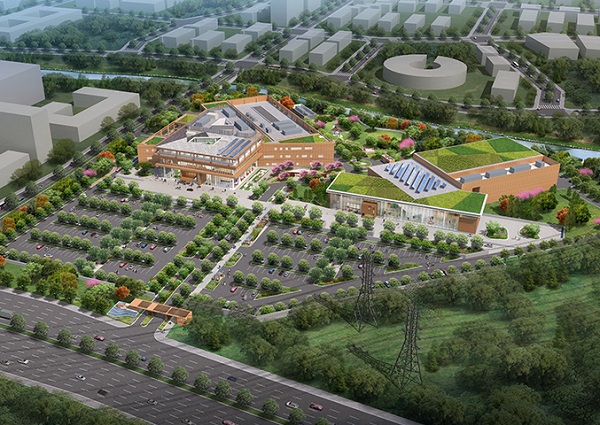 Shanghai Songjiang Shock Absorber Group Nantong Co., Ltd. will introduce to you: Hefei Ion Hospital ZTF spring shock absorber case information, Songjiang Group sales signed the project on April 26, 2018, to provide ZTF spring shock absorber products for Hefei Ion Hospital.
The preliminary design of proton therapy system project of Hefei Ion Medical Center (Phase I) has been basically completed. The project of Hefei Ion Medical Center is located in Hefei National High-tech Industrial Development Zone with a total land area of 46 214 square meters. This project is a proton therapy system project. The main building of Hefei Ion Medical Center includes outpatient service, medical technology, hospitalization, auxiliary services and other functions. The total building area is 33311 square meters. The proton therapy project of Hefei Ion Medical Center is scheduled to be completed in 2019. It is expected that more than 2,000 cancer patients will be cured each year. It will also realize the "curve overtaking" in the field of cancer radiotherapy in Anhui Province.
ZTF spring shock absorber products provided by Songjiang Group for this project are usually installed under the main engine of central air conditioning to reduce noise and vibration. The height of spring can be adjusted according to the level of the ground. There are anti-skid rubber pads on the upper and lower surfaces. The design is reasonable and the installation is convenient. Songjiang Group also produces rubber soft joints, corrugated compensators, metal hoses and other products.