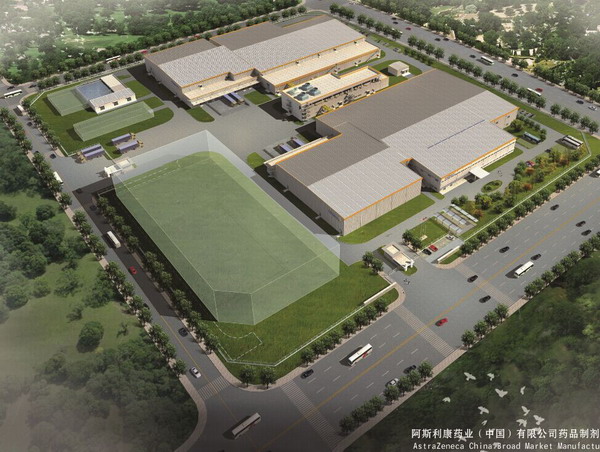 Shanghai Songjiang Damper Group Co., Ltd. specializes in providing pharmaceutical factory rubber joint products. On September 23, 2014, we provided AstraZeneca with a batch of Shanghai Songjiang rubber soft joint products. Welcome to our factory: Shuangdian Town, Rudong County, Nantong City, Jiangsu Province.
I. Introduction of AstraZeneca Pharmaceutical Factory:
1. AstraZeneca is a global biopharmaceutical company driven by innovation, focusing on R&D, production and sales of prescription drugs, bringing far-reaching changes to the medical industry.
2. Scientific research and patients are the top priorities of our work. Our expertise and resources are concentrated in the areas of diseases that we believe are most likely to bring about change. We focus on cancer, cardiovascular/metabolic, respiratory/inflammatory/autoimmune therapy. In addition, we are actively exploring opportunities for cooperation in the field of anti-infective and neuroscience.
3. Providing drugs to patients through innovative scientific research and remarkable global commercialization is the way to achieve strategic success.
4. In addition to our own R&D projects, we continue to seek opportunities to cooperate with leading research institutions to accelerate the development of new drugs. In recent years, we have actively expanded cooperation in early biotechnology and academia, and strengthened our product line through authorization and acquisition to provide doctors and patients with broader treatment options.
5. Cooperation is part of our daily work. Understanding the needs of patients and healthcare professionals, and understanding the perspective of regulators and health service payers are critical to our success. We work closely with these groups to draw on their insights and develop unique targeted drugs to bring about changes in the medical industry.
6. While promoting business success, we always insist on social responsibility and integrate integrity and high ethical standards into our daily work in order to maintain the trust of stakeholders.
7. Improving health is one of the most challenging issues facing the world today. To promote the development of this field requires long-term and tremendous efforts. AstraZeneca is committed to making an important contribution to this goal.
2. Introduction of AstraZeneca Pharmaceutical Company:
AstraZeneca is a global integrated biopharmaceutical company driven by innovation. We focus on continuously exploring scientific frontiers and developing life-changing drugs.
AstraZeneca is headquartered in London with 57,500 employees worldwide. We have 22 production and supply bases in 16 countries. Products are sold in more than 100 countries and regions around the world. Global sales reached 26.1 billion US dollars in 2014.
3. We must actively explore unknown areas in order to meet future medical needs. AstraZeneca invests more than $4.9 billion annually in research and development, backed by powerful technology and innovative technology, and constantly develops new drugs to ensure that we are at the forefront of human disease research.
4. The Asia-Pacific market is an important part of AstraZeneca's business growth and global layout, and China plays an important role in the Asia-Pacific business development strategy. AstraZeneca's sales in China exceeded $2.2 billion in 2014.
5. As the future development command center, product R&D center and market supply center of the Asia-Pacific region, AstraZeneca has continuously increased its investment in China. Following a cumulative investment of $290 million in Wuxi supply base, AstraZeneca spent another $300 million in 2012 to establish its second supply base in China in Taizhou China Pharmaceutical City, which was put into commercial operation in October 2014.
6. AstraZeneca Wuxi Supply Base is located in Wuxi New District, Jiangsu Province. The supply base covers an area of 96,000 square meters and the building area is 58,000 square meters. It was put into operation in April 2001.
7. AstraZeneca Wuxi Supply Base has world-class production facilities, modern high-tech modular injection plant, well-equipped laboratories, safe and reliable overhead automatic warehouse and stable and perfect public engineering facilities. The supply base has passed GMP certification in China, EU, Australia, Brazil, Sudan and Argentina. Production and supply of cardiovascular, digestive, respiratory, central nervous system, cancer and anti-infective treatment products.
8. Wuxi supply base adopts AstraZeneca's global unified quality standards, and gradually becomes one of the most important supply bases in AstraZeneca's supply network with the advantages of leanness and efficiency.
9. AstraZeneca attaches great importance to corporate social responsibility and is committed to making positive contributions to the economic and social development of Wuxi. AstraZeneca has been awarded "Excellent Foreign Investment Enterprise Award" by Wuxi Municipal Government and Wuxi New Area Management Committee for many times over the years. From 2001 to 2014, a total of 7.4 billion yuan of tax revenue was paid, which won the "Tax Contribution Award" awarded by Wuxi Municipal Government and Wuxi New District for many times. In addition, AstraZeneca has been awarded "National Pharmaceutical Industry Pharmaceutical Quality Credit Construction Demonstration Enterprise" by China Pharmaceutical Quality Management Association for its outstanding performance.
10. Every AstraZenecan is adhering to the five core values of "science-based", "patient-oriented", "ambition is inevitable", "win the way" and "pioneering and enterprising" in his work, constantly exploring the rein of science and developing life-changing drugs.
Above AstraZeneca Pharmaceutical Factory adopted Shanghai Songjiang Rubber Joint Information on September 23, 2014 from Shanghai Songjiang Shock Absorber Group Co., Ltd. If you need more product information, you can login: http://www.songjiangjituan.net. The above is the medical rubber joint products produced by Songjiang Group for the pharmaceutical field.